Patrick Stewart & Ian McKellen Set To Co-Star In Two Broadway Plays Later This Year
By Captain Pyke | January 28, 2013 - 10:15 pm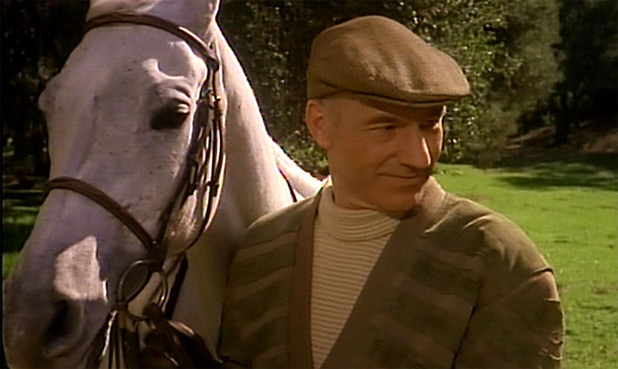 As refined thespians and Knights of the Realm, Patrick Stewart & Ian McKellen are no strangers to the Broadway stage. This fall Picard & Magneto (or Professor X & Gandalf, if you prefer) are set to co-star in two separate plays. First, they will be reprising their roles in the critically acclaimed Samuel Becket play Waiting for Godot, which originally played in 2009 to sold out audiences at London's West End. Next, they will be in a limited engagement run of Harold Pinter's No Man's Land.
"British actors are used to playing in repertory, whether for the National Theatre or the Royal Shakespeare Company. We enjoy the challenge of variety, and audiences, myself included, enjoy watching a group of actors in contrasting roles. We hope, at least once a week, to give Broadway audiences the chance of seeing Beckett and Pinter on adjacent nights, perhaps even on the same day." Said Ian McKellen
"All my acting life, I have been drawn to the principals and practice of a 'company,' and working with familiar, trusted friends/colleagues," added Patrick Stewart, "whether in British repertory theatre, The Royal Shakespeare Company, 'Star Trek' or 'X-Men.' It's not that strangeness/newness isn't exciting - it is - but when there is a common language and experience, then the unpredictable can happen. So, Ian McKellen, Sean Mathias, Stephen Brimson Lewis, Sam Beckett, Harold Pinter- plus two yet-to-be cast actors - it feels good."
Here's an awesome chance for us Yanks to see two living legends on stage in critically acclaimed plays. I would love to see Sir Patty on stage, just once. Seeing him and Ian McKellen would be mind-blowing. If you'd like to know more about the plays, check out the full article over at playbill.com.
(Source Playbill.com).