Star Trek: DS9
By Captain Pyke | November 11, 2012 - 12:33 am
One of our favorite fan run conventions is close at hand... Starbase Indy, in Indianapolis, is launching it's 17th mission over Thanksgiving weekend. Not only will you be able to see J.G. Hertzler and Robert O'Reilly as Martok & Gowron, but Nicole de Boer (Ezri Dax) will also be on hand. Not to mention our good friend Larry Nemecek and artist David Reddick will also be in attendance. We had the pleasure of covering Starbase Indy in 2010 and had an absolute blast meeting new friends and getting to hang out with Life After Trekker Manu Intiraymi.
By Captain Pyke | October 20, 2012 - 11:51 pm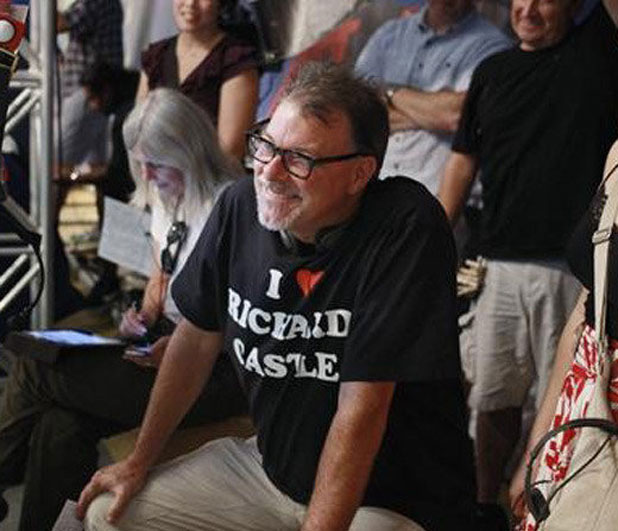 As we reported last month, Jonathan Frakes is directing a brand new episode of the hit show Castle guest starring Armin Shimerman. It looks like the first images from the set are starting to appear online. Zap2it.com has posted several pics from the set featuring both Frakes and Castle star Nathan Fillion.
By Crewman Becky | September 29, 2012 - 11:44 pm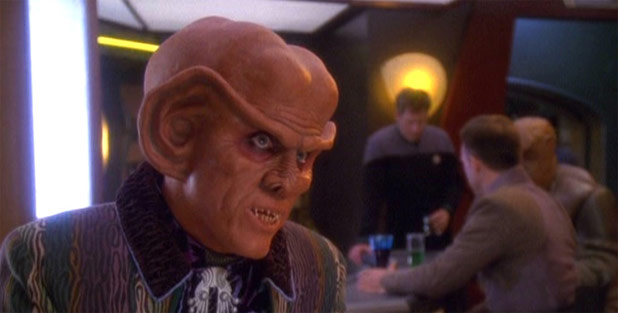 Here's a fun one for all you Star Trek: Deep Space Nine and Castle fans out there. Later this fall, Armin Shimerman is set to guest-star in a Castle episode that revolves around a sci-fi convention. It also, just happens to be directed by TNG's Jonathan Frakes.
By Captain Pyke | August 25, 2012 - 11:46 pm
Alexander Siddig has been hard at work on his latest movie project, a new film by Cairo Time writer-director Ruba Nadda called Inescapable. We first reported on the film back in 2011 when it was first announced. Also starring Marisa Tomei and Joshua Jackson, Inescapable's debut trailer has hit the net and it looks like a very interstesting premise especially with current world events.
By Captain Pyke | June 6, 2012 - 9:48 pm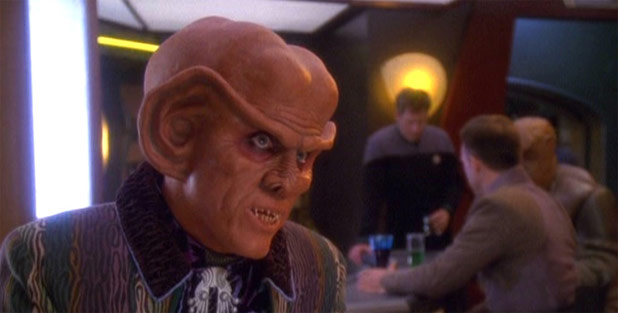 The amazingly talented, and Life After Trek-er, Armin Shimerman will be taking on the role of Ross in The Antaeus Company's production of "Macbeth". As you may know, Ross is Macbeth's cousin and a Scottish Nobleman in the Bard's tale of treachery, murder, & mysticism. Like other Antaeus Company productions, Armin will be partnering the role with John Sloan. As an added note, Tessa Auberjonois (daughter of fellow DS9'er Rene Auberjonois) will be playing Lady M. in the production.
By Captain Pyke | May 22, 2012 - 10:53 pm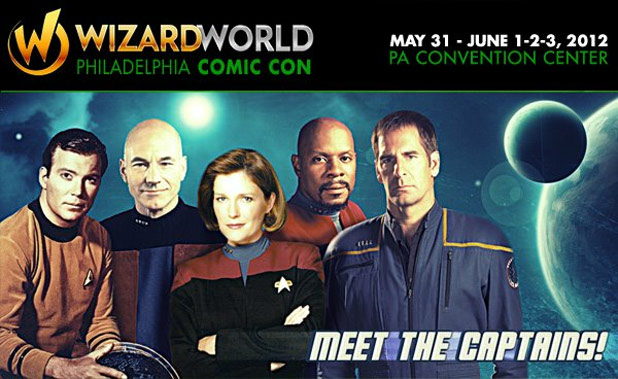 We've said it before and we'll say it again, we love Wizard World Comic Cons. They run some of the best conventions in the business. It seems that their world famous Philadelphia Comic Con is shaping up to be, not only a well run convention, but also a Trek fan's dream come true. All five captains are signed on as guests for the upcoming, May 31st through June 3rd convention. That's right woodchuck-chuckers, William Shatner, Patrick Stewart, Avery Brooks, Kate Mulgrew, & Scott Bakula are beaming down to the city of brotherly love. Really, you could say 6 captains will be on board since Chris Hemsworth will also be a featured guest. Chris plays Thor in all the Marvel awesomeness that's going on lately, but he also played George Kirk. He was captain of the USS Kelvin for 12 minutes, after all...
By Crewman Becky | April 16, 2012 - 10:55 pm
It's getting closer to June and that means closer to BayouCon in Lake Charles LA. They have some fabulous guests lined up including J.G. Hertzler (DS9 – Martok), Robert O'Reilly (DS9 – Chancellor Gowron), and Larry Nemecek (Author of Star Trek The Next Generation Companion and the TNG Concordance). Besides all the cool stuff we previously told you BayouCon is putting on (like J.G & Robert in full Klingon costume) we're pleased to let you know about the latest addition to the cool-stuff lineup…A Klingon Breakfast! And it's presented by yours truly. That's right, Subspace Communique will be presenting J.G Hertzler and Robert O'Reilly to a group of 30 excited fans who get to chat with the Klingons guys while they spend time at each table. Besides chatting one-on-one, the breakfast's attendees will be able to take pictures with J.G. and Robert…so don't forget your cameras!
By Captain Pyke | March 27, 2012 - 10:59 pm
If you're reading this site then you probably know by now that we're huge Deep Space Nine fans. What can we say, we love it. We also love following the goings-on of the DS9 cast... Not to mention that most of our Life After Trek interviews have been with former DS9'ers, as well. Let's see, we have Chase, Armin, Max, Aron, Jeffery, Tony, & Natalija. Not a bad line-up, if I do say so myself. One person we would love to talk to is Alexander Siddig; Dr. Bashir, to you and me. So Alexander, if you're out there, hit us up. We'd love to interview you. In lieu of that, we just got word that his new film Inescapable has just wrapped shooting and is headed to post production. Big thanks to Subspace Comms reader Sheri for filling us in.
By Crewman Becky | March 17, 2012 - 11:39 pm
Star Trek's Q, otherwise known as John De Lancie, is the newest guest added to the Dallas Comic Con Roster. As we previously reported, Patrick Stewart is also attending. How perfect is it now that the two polar opposite characters of TNG are going to both be represented. We're hoping that they will share stage time on a two man panel so we can see a little of the old Q vs. Picard shenanigans we all love.

Dallas Comic Con
May 19-20, 2012
Irving Convention Center 500 W Los Colinas Blvd
Irving, TX (At intersection of 114 and NW Highway)
Official Website