Armin Shimerman Set To Play Ross In The Antaeus Company's Production Of "Macbeth" This Summer
By Captain Pyke | June 6, 2012 - 9:48 pm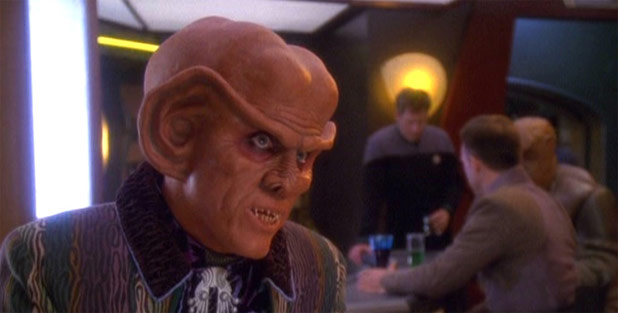 The amazingly talented, and Life After Trek-er, Armin Shimerman will be taking on the role of Ross in The Antaeus Company's production of "Macbeth". As you may know, Ross is Macbeth's cousin and a Scottish Nobleman in the Bard's tale of treachery, murder, & mysticism. Like other Antaeus Company productions, Armin will be partnering the role with John Sloan. As an added note, Tessa Auberjonois (daughter of fellow DS9'er Rene Auberjonois) will be playing Lady M. in the production.
According to Broadwayworld.com: Unique among 99-seat theater companies in L.A., Antaeus is known for "partner casting." In all Antaeus productions, two equally talented actors collaborate on every role, working together throughout the rehearsal process and enriching the creative experience. Audiences, who never see an understudy, frequently return to see the same play in the hands of an equally excellent but very different set of actors.
Previews will begin July 5th with regular performances running July 12th through August 26. Every Thursday night performance (beginning July 19th) will be followed with "talk-back" where the various cast members will answer audience questions about their characters and the play.
*Macbeth*
Previews beginning July 5th
Opening July 12th & 13th, 8 pm
Runs Thursday through Saturday, 8 pm; Saturday & Sunday, 2 pm
Through August 26th, 2012
Tickets
The Antaeus Company
@ the Deaf West Theatre
5112 Lankershim Blvd.
North Hollywood, CA 91601
Phone: 818.506.5436
Box Office Info Line: 818.506.1983
www.antaeus.org
(Source Broadwayworld.com)