Happy Birthday To Star Trek: Deep Space Nine's Aron Eisenberg
By Captain Pyke | January 6, 2013 - 10:10 pm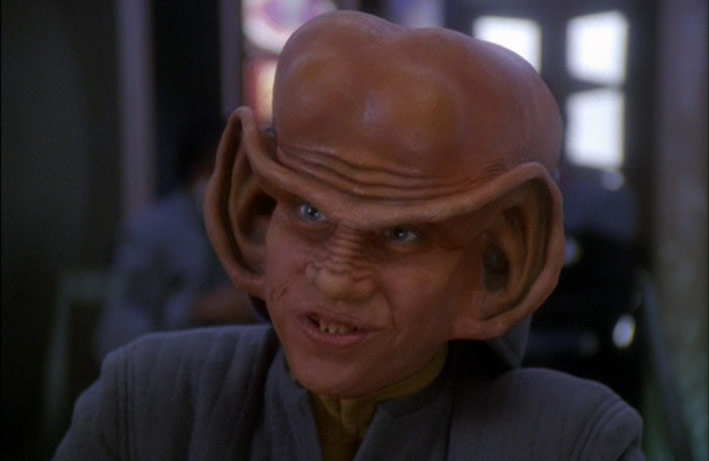 Today we'd like to give warm birthday wishes to Star Trek: Deep Space Nine's own Aron Eisenberg. As you all know, Aron played Nog for all seven seasons of DS9 and was featured in one of our favorite Trek episodes of all time, "It's Only a Paper Moon"". We got the change to talk with Aron on our Life After Trek podcast back in 2011 where he talked about his time on DS9, his videography business, his career/life strategies, and he even filled us in on his inspiration for his role in "Paper Moon".
In honor of Aron's birthday, we scoured Youtube for Nog-centric videos which you can check out below. Happy Birthday, Aron!
DS9 Nog Extra
Nog "borrows" Captain Sysko's desk
Awkward Nog
Ferengi / Human first contact - "Little Green Men"
And finally, Nog & Vic Fontaine "It's Only a Paper Moon" music montage (love it!)