Convention News
By Crewman Becky | September 12, 2011 - 11:18 pm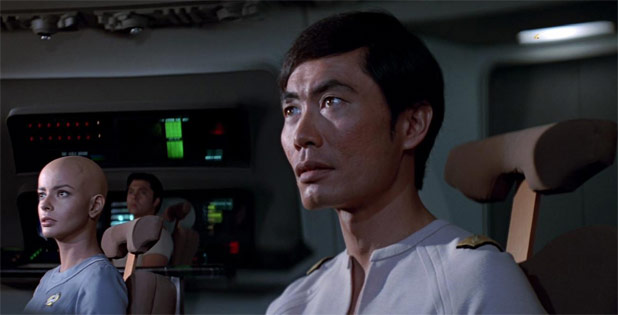 Dallas Comic Con is at it again. Their newest convention is coming up on October 8th & 9th. This particular "Fan Days" convention, is Star Wars themed, but we thought Trek fans would want to know because George Takei will be appearing over the weekend. If you haven't been to any of the conventions Dallas Comic Con puts on, you're really missing out. They run a great show. They are big enough and well known enough to get a ton of the great guests, but small enough to allow fans greater access to those guests. If you are anywhere near Dallas, TX on October 8th & 9th we totally think you should stop by and check it out. It's shaping up to be a great show.
By Captain Pyke | August 22, 2011 - 7:53 pm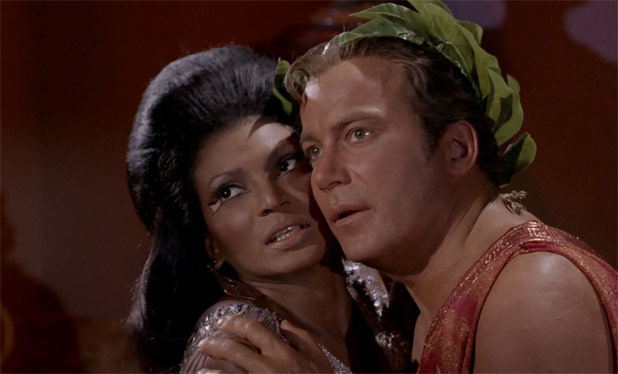 Calling all Trek fans in the Great White North! This weekend is shaping up to be a stellar one for Canadian Star Trek & Scifi fans alike. William Shatner (Sir Billiam, as we now call him), Nichelle Nichols, Marina Sirtis, Ethan Phillips, & Malcolm McDowell are all set to attend Canada's largest science fiction convention, Fan Expo Canada.
Now entering its 17th year, Fan Expo Canada showcases over 700 exhibits and sprawls to over 400,000 square feet and over 75,000 fans. On top of the listed Trek alumni, everything from Star Wars to Battlestar Galactica & I Dream of Genie to The Six Million Dollar Man will be represented. Oh, and did we mention that Freddy Kruger will be there as well. That's right, one of our favs, Robert England is set to appear. We say Freddy Kruger, but really Robert will always be Willy from V, to us. We still have a special place in our eight-chambered hearts for the original V & V:The Final Battle. But the series?... Not so much.
Anyway, check out the full guest list & convention details below.
By Captain Pyke | August 9, 2011 - 9:52 pm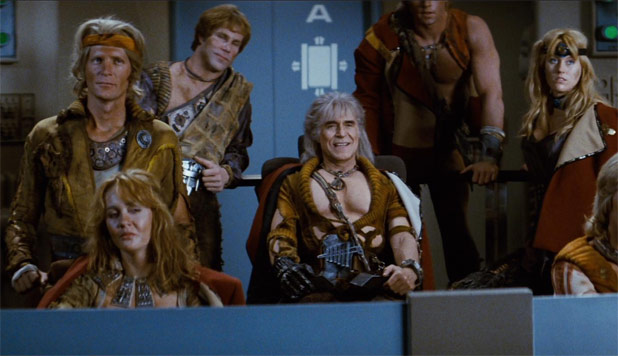 Vegas Khhaaan! is upon us once again and we're as excited as a bunch of tribbles in a quadrotriticale silo. We've been thinking about Creation Entertainment's Las Vegas Star Trek convention since last year's amazing Khhaaan! tour de force. If you're curious about the Trek guest list, you can check out our previous articles (here & here) with the current list. One side note, Subspace Communique favorite Natalia Nogulich won't be in attendance. She's in New York working on David Mamet's new biopic (about Phil Spector) for HBO starring Al Paccino & Dame Helen Mirren. We're sad she won't be there, but dang, what an awesome gig! Recently, Creation released the full schedule for the convention and we've posted it here for your Khhaaan! pleasure. Check out the details below. Oh, and, it's a long post. You've been warned!
By Captain Pyke | July 6, 2011 - 8:42 pm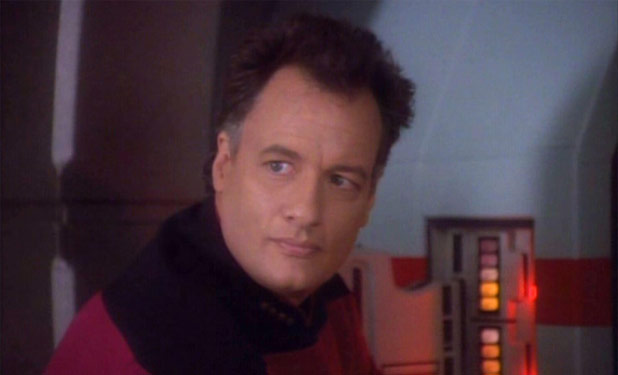 Shore Leave, one of the longest running fan operated conventions, is quickly approaching. We've never been to this particular con, but we have had fantastic reports the last two years thanks to The SciFi Diner's Miles McLoughlin. Be sure to check out the Shore Leave 31 & 32 reports to get an idea of what to expect. There's an interesting group of stars that visit Maryland every year and this time is no different. If you're a TOS fan (and who isn't?) Gary Lockwood & Sally Kellerman from "Where no man has gone before" will be on hand. Of course you'll know Gary from 2001: A Space Odyssey and Sally from the motion picture version of MASH as well as many other TV and motion picture appearances. On top of that, our favorite omnipotent being Q, John De Lancie, Star Trek authors Dayton Ward, Kevin Dilmore, David Mack, Keith DeCandido, Peter A. David and many others will also be on hand.
By Captain Pyke | June 27, 2011 - 9:39 pm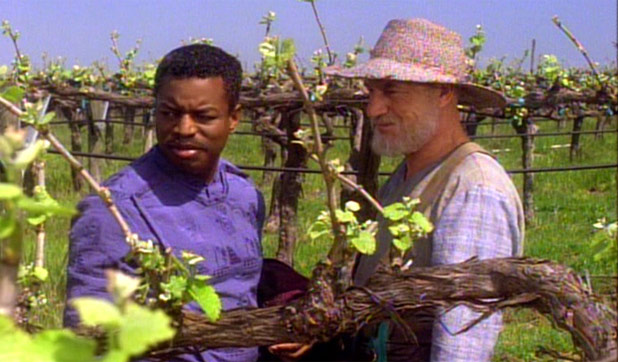 Drum roll...!!!...!!!...It was recently announced that Patrick Stewart will be appearing at Wizard World's Chicago Comic Con this August. The convention runs from August 11-14, 2011. If you are planning to attend, be sure NOT to miss Friday and Saturday (12th & 13th) in particular. That's when Patrick Stewart will be there in all his knighted glory. Not only will Sir Patrick be there but he will be joined by at least two other Star Trek alumni; his son Daniel Stewart (who, coincidentally, played alt-Picard's son on ST:TNG episode "Inner Light") and LeVar Burton (Geordi La Forge, ST:TNG). You can even have your photo taken with the (one, two, or) three of them while you're there. Oh, and as an added bonus, Christopher Lloyd, who played Commander Kruge in Star Trek III: The Search for Spock, will also be in attendance.
By Crewman Becky | June 23, 2011 - 11:09 pm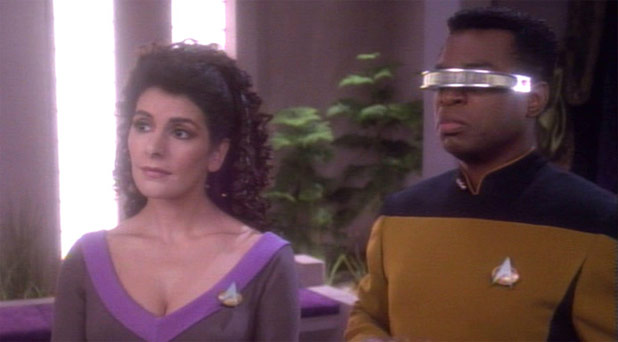 There are three fantastic reasons you should go to Albuquerque this weekend, June 24-26 2011. 1 - The air smells like warm root beer. 2 - We hear you can eat your soup right out of the ashtrays in the local Holiday Inn (it's ok…they're clean). …and 3 - Star Trek is making a splash at the Albuquerque Comic Expo.
That's right, included in a long list of great guests are LeVar Burton (TNG), Marina Sirtis (TNG), and Raphael Sbarge (Voyager). You'll get your chance to meet and chat with the stars themselves, as well as hear them talk about…what else but, Star Trek. Marina and LeVar's panel promises to be very entertaining. Just imagine listening to two of the original cast members of Star Trek: The Next Generation reminisce about their time on the show and regale the audience with tales of hard work and hijinks on the set.
Non Star Trek related (but still totally cool) guests include: Stan Lee, Peter Mayhew, Jeremy Bulloch, Ernie Hudson, Richard Hatch, Anne Lockhart and many more!
By Crewman Becky | June 8, 2011 - 9:36 pm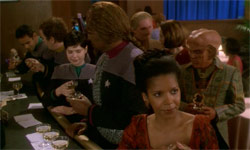 Creation Entertainment is putting on quite a few conventions this year to celebrate Star Trek's 45th anniversary, and we thought you'd like to know about the ones close to you. Here's a short list of upcoming shows you won't want to miss.
June 10-12, 2011 Vancouver Convention Be sure to see the now posted schedule of events for Vancouver.
By Captain Pyke | May 30, 2011 - 11:06 pm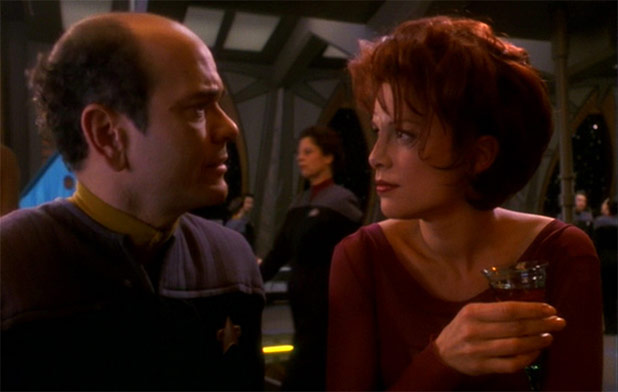 Here's an interesting event that was just brought to our attention by the show organizers. It's is called the Frank & Son Collectable show and on June 11th they will be hosting they're 2nd annual Star Trek Day featuring cast members & guest stars from every Trek series. It's not a convention per se, but more of a chance for fans to get autographs and photo-ops with their favorite stars. Also at the event, the Cinema Makeup School of Los Angeles will be on hand doing Star Trek/ Sci-Fi makeup effects on attendees. Cryptic Studios will be there as well, with PCs setup for you to try out "Star Trek Online", plus free trials of the game for the first 150 people in attendance.
By Crewman Becky | May 26, 2011 - 10:58 pm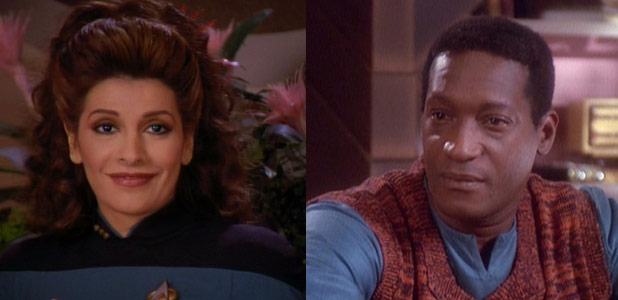 Get your party hats on and head to Houston, cuz Comicpalooza is happening this weekend! You'll get a chance to see, hear, and meet Marina Sirtis (Next Gen) and Tony Todd (Next Gen, DS9, Voy) over a fantabulous three day weekend.
In addition to the Trek representation they have a ton of other guests including; Edward James Olmos (Battlestar Galactica), Sean Maher (Firefly/Serenity), Meaghan Rath (Being Human), Sam Tramell (True Blood), and many many more. You say, "Who's gonna be there?!"