Malcolm McDowell
By Captain Pyke | August 22, 2011 - 7:53 pm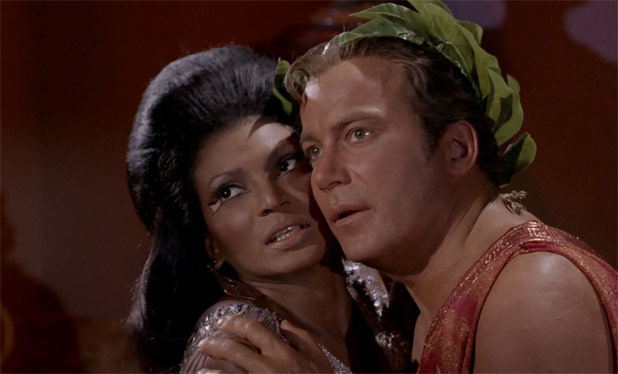 Calling all Trek fans in the Great White North! This weekend is shaping up to be a stellar one for Canadian Star Trek & Scifi fans alike. William Shatner (Sir Billiam, as we now call him), Nichelle Nichols, Marina Sirtis, Ethan Phillips, & Malcolm McDowell are all set to attend Canada's largest science fiction convention, Fan Expo Canada.
Now entering its 17th year, Fan Expo Canada showcases over 700 exhibits and sprawls to over 400,000 square feet and over 75,000 fans. On top of the listed Trek alumni, everything from Star Wars to Battlestar Galactica & I Dream of Genie to The Six Million Dollar Man will be represented. Oh, and did we mention that Freddy Kruger will be there as well. That's right, one of our favs, Robert England is set to appear. We say Freddy Kruger, but really Robert will always be Willy from V, to us. We still have a special place in our eight-chambered hearts for the original V & V:The Final Battle. But the series?... Not so much.
Anyway, check out the full guest list & convention details below.