Convention News
By Captain Pyke | September 3, 2010 - 7:41 am
Dragon Con is definitely one of those conventions we would love to make the pilgrimage for. It seems that every year more and more Trek stars are appearing, and from what we understand, you actually get to approach them without the goon squad attacking. You know what I mean... Anyway, if you're not familiar with Dragon Con, it's the largest multimedia & popular culture convention focusing on science fiction and fantasy, gaming, comics, literature, art, music, and film in the US. The con is set for launch September 3rd and runs thru the 6th. Several of our favorites are appearing this year, including Scott Bakula! This would be a rare treat and we would love to be in attendance.
We've gathered together a comprehensive list of all of the Trek stars appearing this year. Check it out below.
Rene Auberjonois
By Crewman Becky | August 17, 2010 - 10:12 pm
Another Khhaaan! that's sure to please! The Hollywood Xpo/Trek Xpo, October 15-17 in, (where else?), …Hollywood. If we weren't still totally wiped out from Vegas Khhaaan! we might be attending. Sadly since we aren't going to be there personally we decree that all of you must go and tell us all about it. This Xpo has not only Star Trek stars, but Scifi, Film/TV, and Comic celebrities as well.
This year's lineup is fantastic… Stars o' plenty!
Who's scheduled to attend thus far:
By Captain Pyke | June 20, 2010 - 10:35 pm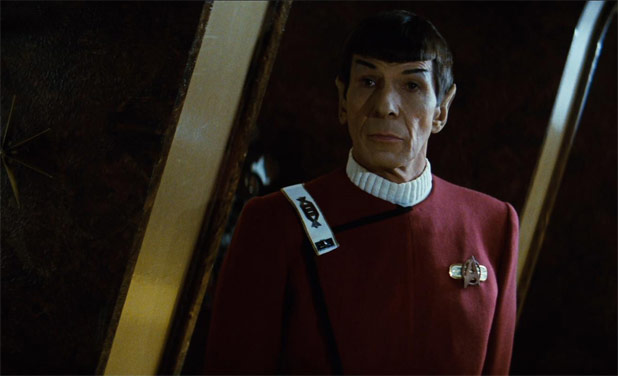 With the recent announcement of his retirement, Leonard Nimoy has been hitting the convention circuit pretty heavily. Not that we're complaining. We definitely want to see him before he buys a condo and moves to Florida. With the retirement news though, we just assumed that Vegas Khhaaan! was going to be his last show. Apparently not. It looks like the 44th annual Chi-town convention could be our Vulcan friend's last show (maybe). So, if you're looking for a chance to get a photo or autogarph with Mr. Nimoy beyond Vegas, you still have a chance.
By Captain Pyke | June 15, 2010 - 9:06 pm
Patrick Stewart has had quite a year. From being knighted to being in almost every Shakespearean production this side of Talos IV, our humble Captain seems to be in his prime. Added to his full year has been his seemingly none stop convention attendance. This is a true treat for Trek fans as Patrick had been absent for many years.
By Captain Pyke | May 30, 2010 - 10:21 pm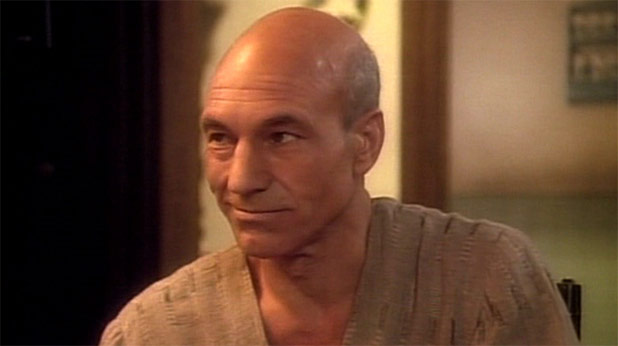 June 11th through the 13th is the date and Philadelphia, PA. apparently is the place for an awesome gathering of Trek stars. Among other stars from various scifi and fantasy genres, you'll get the chance to see three captains (two Starfleet and one Gorn), a father and son duo of omnipotent beings, an android, our favorite Russian navigator, and the son of the Emissary. Just added to the roster is none other than Sir Patrick Stewart. Wizard World is currently working with Sir Patrick to set up one or two panel discussions that should prove enjoyable.
We didn't intentionally plan our list to be a guessing game, but we enjoyed it none-the-less. Check out the full list of Trek stars below.
By Captain Pyke | April 23, 2010 - 11:18 pm
We CAN'T wait for August, we're as excited as a bunch of tribbles in a silo full of quadrotricale. Oh, and just so you know, we declared several weeks back that it shall be known as Vegas Khan hence forth. Any other reference will be met with klingon pain sticks and cardassian inquistors demanding answers concerning the correct amount of light fixtures in the room. Until then, we are thinking of who we would love to see at the show.
Tags:
By Captain Pyke | March 23, 2010 - 10:26 pm
Okay, so, I'm not sure how we missed this, but there's a huge Comic Con in Anaheim, CA. set for April 16th - 18th with a virtual galaxy class starship full of Star Trek stars. The convention is to be held at the Anaheim Convention Center and has over 150 guests planned for the event. Let's just put it this way, William Shatner, Nichelle Nichols, Brent Spiner, LeVar Burton, Michael Dorn, Cirroc Lofton, Garrett Wang, and TONY TODD are going to be on hand. Why is Tony Todd in all caps? 'Cause it's flippin' Kurn man! If we still lived in So Cal, we'd be all up in that con for sure.
Thanks to @TrekGuy62 for hooking us up with the info! Follow him! (That sounded alot like a commandement)
Check out the full list of Trek Stars Below. (in order of listing on the Wizardworld.com website, not awesomeness.)

William Shatner
Nicole de Boer
Brent Spiner
LeVar Burton
Yvonne Craig (oh, and she's catwoman btw)
Michael Dorn
Bob Gunton (None other than Captain Benjamin Maxwell, he hates spoonheads)
Richard Herd (Admiral Paris)
Cirroc Lofton
Nichelle Nichols
Saul Rubinek (Kivas Fajo)
Morgan Sheppard (Ya know, they guy who runs Rura Penthe)
Malachi Throne (Commodore Jose Mendez, he tried to get Spock court marshaled)
Tony Todd (KURN!!!)
Garrett Wang
By Captain Pyke | March 17, 2010 - 9:37 pm
StarFest is an annual Denver convention encompassing all aspects of popular media, film and television. Started in 1977, it attracts several thousand fans of popular culture for a weekend of social interaction, games and fun. StarFest 2010 is set for April 16th - 18th at the Marriot & Hilton Denver Tech Center.
StarFest always seem to pull in several Trek stars. This Year our favorite Betazoid Marina Sirtis will be featured, as well as our Voyager's wayward ensign Garrett Wang are onboard so far. Also appearing at StarFest; Summer Glau (Firefly, Serenity, Sarah Connor Chronicles) and Christopher Judge (Stargate SG-1).
Guest are often added up until the convention starts and we'll keep you informed of any further Trek additions.
By Captain Pyke | March 14, 2010 - 8:51 pm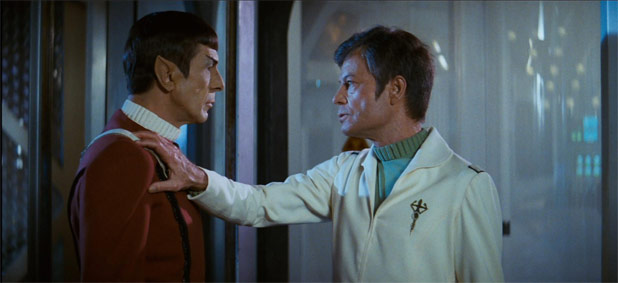 There's been quite a bit of Leonard Nimoy news that last few days, from his adventures to Vulcan to a stop in the Emerald City. Some of the news seems a little unexpected a down right sad. According to an interview in The News Tribune, Spock is talking of calling it quits on the convention circuit this year.