Star Trek: Voyager
By Crewman Becky | November 7, 2011 - 11:09 pm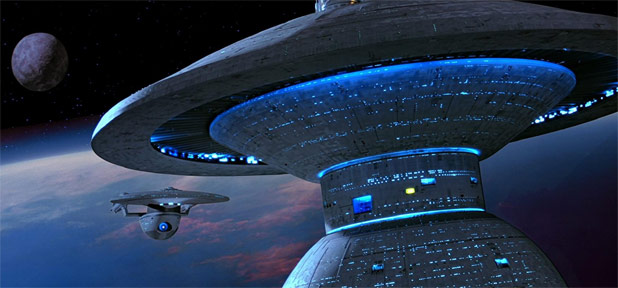 You say you haven't heard of Starbase Indy yet? You should have! We attended last year's convention and supplied live coverage to all of our readers. Oh, you weren't reading our site yet last November? ...ok I guess you get a pass on that one, but you don't have an excuse to be in the dark any longer.
Starbase Indy is an awesome fan run convention that is held every year around Thanksgiving. They get fabulous guests and put on one of the most interactive events we've seen. If you've yet to attend, their convention isn't a 9 to 5 deal where you go home early. It's what I like to call a fully immersive experience. They provide workshops, vendor access, fun events, and of course plenty of celebrity goodness practically around the clock, for kids as well as "grups."
By Captain Pyke | October 30, 2011 - 9:25 pm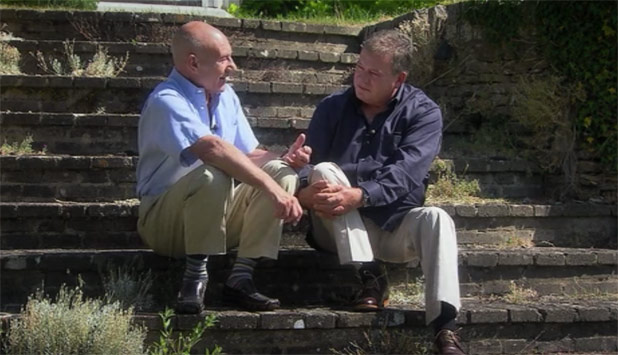 So I was cruising Netflix tonight, searching for Chuck Norris's The Delta Force (no lie!) and I stumbled upon William Shatner's documentary The Captains
on Watch Instantly. You know the one; it features interviews with all six Star Trek captains... Patrick Stewart, Avery Brooks, Kate Mulgrew, Scott Bakula, and Chris Pine. Oh, and The Shat, of course. I've been meaning to sit down and watch The Captains since release back in July, but I just simply haven't made the time. Now that I have, here are a few takeaways; First, Patrick Stewart seems to be one of the most thoughtful and eloquent actors in the history of the stage, Kate Mulgrew is tough-as-nails and can hold her own with anyone, Avery Brooks is down right crazy & amazing all at the same time, Scott Bakula is extremely down-to-earth, and Chris Pine IS William Shatner 30 years younger. And on top of that, Patrick Stewart's chair is gigantically disproportionate to Shatner's.
By Captain Pyke | October 19, 2011 - 10:57 pm
Our good friends Scott & Miles from The SciFi Diner Podcast just posted another awesome interview with none other than Q, Star Trek's John De Lance. Recorded at this year's Shore Leave convention John discusses his new projects including Torchwood: Miracle Day and of course his time as that mischievous omnipotent being on Star Trek: The Next Generation, Star Trek: Deep Space Nine, & Star Trek: Voyager. As you guys & gals know, The SciFi Diner is one of our favorite podcasts and you should definitely check out the rare interview with John De Lance. You won't be disappointed. See the episode details below.
The SciFi Diner Podcast Episode 114:
John de Lancie (born March 20, 1948) is an American actor. He is best known for his recurring role as Q on the various Star Trek series and as Frank Simmons in Stargate SG-1.
By Captain Pyke | September 27, 2011 - 9:22 pm
We fully admit that we love Voyager. In fact, as we mentioned recently, we've been watching Kate & the crew almost exclusively since its recent addition to Netflix. Kate Mulgrew is an amazing captain, Tuvok an awesome security officer, and Neelix is one fine Talaxian. We had the honor of seeing Ethan Phillips up close and personal at last year's Starbase Indy and he was a riot. Let's just put it this way, Ethan loves jokes. Old, new, clean, dirty, he's an equal opportunity jokester and he's freakin' hilarious. So, it's no wonder that in a recent interview with The Morton Report, Ethan revealed that he wished Neelix had "developed more of an outlandish sense of humor". We know that some of you out there aren't big Neelix fans, but as Scarlett Pomers once said; how can you hate big bird?
By Captain Pyke | September 19, 2011 - 10:10 pm
From now until September 25th, you can catch Robert Picardo (the non-holographic version) in the musical Cabaret. Robert plays fruit-salesman Herr Schult in this slightly tamed version of the classic. Also starring O'Hare as Sally Bowles, Jeff McLean as Cliff Bradshaw, Mary Gordon Murray as Fräulein Schneider, and Bryce Ryness as the Master of Ceremonies. You can catch Cabaret at the Freud Playhouse at UCLA.
About Cabaret:
Willkommen to Germany in the 1930s, a time of excess for those who seek out such pleasures, and a time of fears as the Nazi Party begins to take political power. Cliff Bradshaw is an American writer in search of meaning in his life, and he seeks them out in the dancehalls and clubs that make up Berlin's seedy underground nightlife. Along his journey, he encounters the enigmatic, 19-year-old Sally Bowles who introduces him to the desperate, gaudy and haunting world of the Cabaret. Featuring some of musical theatre's most famous songs, including Willkommen, Don't Tell Mama,Tomorrow Belongs To Me and Cabaret, this show is an enduring classic.
By Captain Pyke | September 2, 2011 - 11:30 pm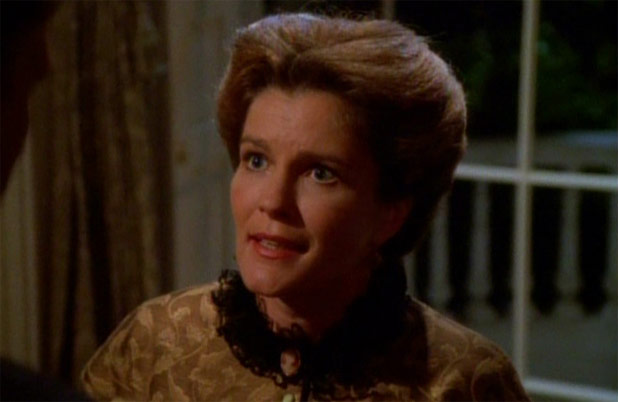 Since CBS finally launched most of Star Trek on streaming, offered by Netflix, I've been watching tons of Voyager. Really?, you say. Yes, and I've been thoroughly enjoying it. Maybe it's because we recently saw Kate Mulgrew at Vegas Khhaaan! and she completely stole the show. We'll, in our minds she did. She's also been rocking in Warehouse 13, as of late. If you're a Kate fan, like we are, you'll want to see her in George Bernard Shaw's The MILLIONAIRESS. The one time showing will be held September 26th at The Player's Club in New York City. A part of "Project Shaw", The MILLIONAIRESS was written in 1935 and is a madcap comedy about the richest woman in the world, who embarks on a life-changing journey through lawyers' offices, sweat-shops, and out of the way hotels, finally confronting herself in surprising ways. Kate will be playing the part of Epifania Fitzfassenden, the lead character and Millionairess. Be sure to check out the brief synopsis and show details below.
By Captain Pyke | August 29, 2011 - 9:07 pm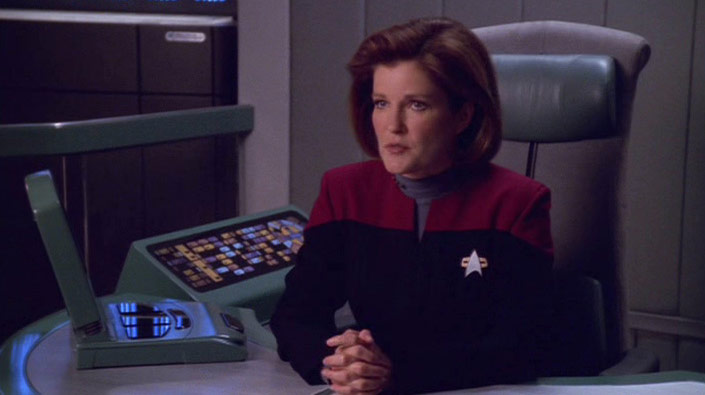 We're still living off of the adrenaline of Vegas Khhaaan!, or Creation Entertainment's 45th anniversary Star Trek convention Las Vegas, as mere mortals know it. One of the highlights of the show for us was watching Kate Mulgrew on stage. Not only could she hold her own with Sir Patrick & Sir Billiam (BTW, if you noticed, we're trying to start an internet meme with that...), but Kate was also fantastic with the fans. She was truly engaged and willing to answer any question in stride. Let's face it, we love Kate. Tonight she made her debut in Warehouse 13 on Syfy and recently TVology sat down and talked to Kate about her character and the Warehouse 13 regulars.
"Saul Rubinek is one of the great actors, I think of our generation -- certainly my generation. And I felt, he's consummate and he's unexpected. So I had to step up to the plate whenever I was acting with him. Joanne Kelly is like a delicious confection. And Eddie McClintock, I would have to tell you, as well as Allison Scagliotti, are natural actors. So it's like playing ball with people who are the best; you really have to play badly not to hit well."
By Captain Pyke | August 22, 2011 - 7:53 pm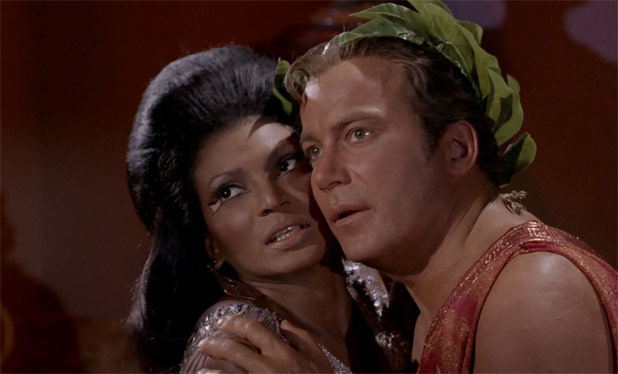 Calling all Trek fans in the Great White North! This weekend is shaping up to be a stellar one for Canadian Star Trek & Scifi fans alike. William Shatner (Sir Billiam, as we now call him), Nichelle Nichols, Marina Sirtis, Ethan Phillips, & Malcolm McDowell are all set to attend Canada's largest science fiction convention, Fan Expo Canada.
Now entering its 17th year, Fan Expo Canada showcases over 700 exhibits and sprawls to over 400,000 square feet and over 75,000 fans. On top of the listed Trek alumni, everything from Star Wars to Battlestar Galactica & I Dream of Genie to The Six Million Dollar Man will be represented. Oh, and did we mention that Freddy Kruger will be there as well. That's right, one of our favs, Robert England is set to appear. We say Freddy Kruger, but really Robert will always be Willy from V, to us. We still have a special place in our eight-chambered hearts for the original V & V:The Final Battle. But the series?... Not so much.
Anyway, check out the full guest list & convention details below.
By Captain Pyke | August 19, 2011 - 9:03 pm
Eugene Wesley Roddenberry was born August 19th 1921 in El Paso, Texas. Today would have been Gene's 90th birthday, so we pay tribute to the late Great Bird of the Galaxy. Gene's brain child, Star Trek, is celebrating it's 45th anniversary this year and continues to inspire and provoke generations. We recently returned from Vegas Khhaaan! 2011, where more than 20,000 fans participated in one of the largest, if not THE largest, Trek Convention. This proves that Star Trek, and Gene's vision, still has an indelible mark on history with more fans added each year.
Gene started life as a sickly young boy who would dream of traveling to the stars. He flew combat missions in the Pacific Theatre during WWII with the "Bomber Barons" of the 394th Bomb Squadron, 5th Bombardment Wing of the Thirteenth Air Force. In total, Gene flew eighty-nine missions for which he was awarded the Distinguished Flying Cross and the Air Medal.
After WWII, Gene worked as a commercial pilot for Pan American World Airways (Pan Am). He received a Civil Aeronautics commendation for his rescue efforts following a June 1947 crash in the Syrian desert while on a flight to Istanbul from Karachi.