William Shatner's Documentary "The Captains" Available For Streaming On Netflix; With Hidden Awesomeness
By Captain Pyke | October 30, 2011 - 9:25 pm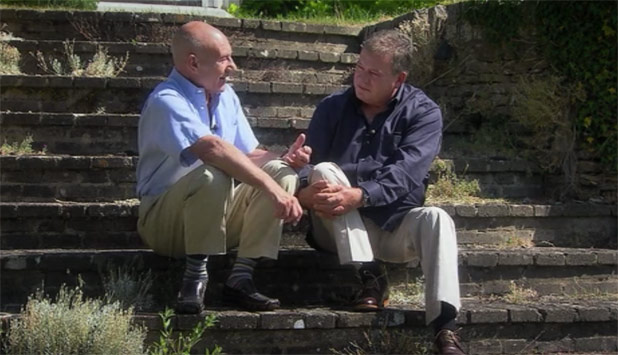 So I was cruising Netflix tonight, searching for Chuck Norris's The Delta Force (no lie!) and I stumbled upon William Shatner's documentary The Captains
on Watch Instantly. You know the one; it features interviews with all six Star Trek captains... Patrick Stewart, Avery Brooks, Kate Mulgrew, Scott Bakula, and Chris Pine. Oh, and The Shat, of course. I've been meaning to sit down and watch The Captains since release back in July, but I just simply haven't made the time. Now that I have, here are a few takeaways; First, Patrick Stewart seems to be one of the most thoughtful and eloquent actors in the history of the stage, Kate Mulgrew is tough-as-nails and can hold her own with anyone, Avery Brooks is down right crazy & amazing all at the same time, Scott Bakula is extremely down-to-earth, and Chris Pine IS William Shatner 30 years younger. And on top of that, Patrick Stewart's chair is gigantically disproportionate to Shatner's.
Love it!
The Captains is definitely worth a watch. I had a blast reliving Vegas Khhaaan! 2010, seeing the Hilton during the last Trek con to grace its fading halls. I also got to see brief images of many of my Vegas friends and a sneak peak of the behind-the-scenes area at Creation's shindig. Then suddenly, like a fleeting view of Sasquatch in a forest clearing... There I was... facing down The Shat. Literally milliseconds on screen...and you can finally catch a glimpse of the other side of this picture, that I shot...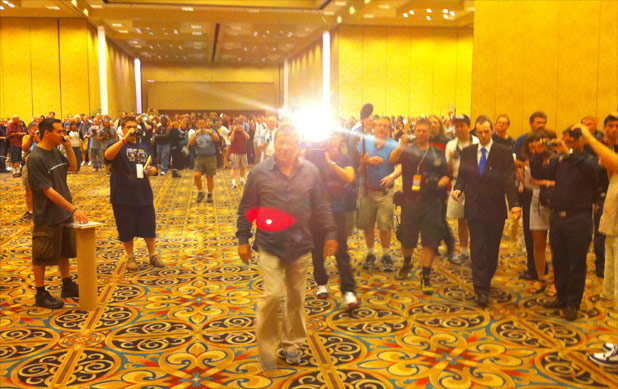 The similarities are striking...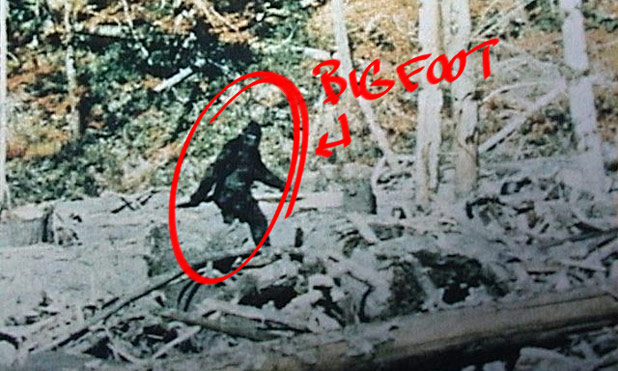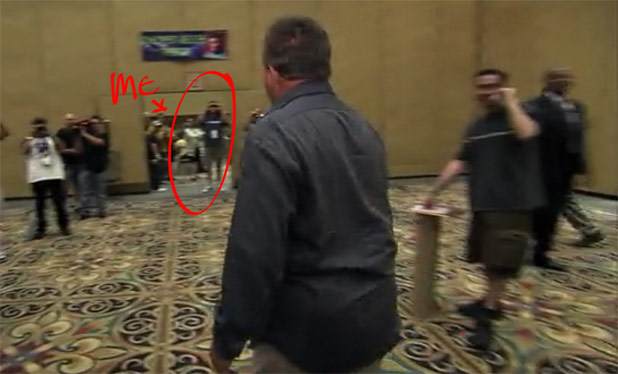 This completely made my night.
Check out The Captains, streaming now on Netflix.