Star Trek: TOS
By Crewman Becky | January 16, 2012 - 11:41 pm
We're excited to announce that some Star Trek goodness is finally happening right in our own backyard, Downtown Austin, Texas. Typically we have to pine over the cool events going on elsewhere, but this time we actually get to attend. A local Austin, TX improv group is running a new show every Saturday at 8pm during this January and February. It's a Sci-Fi Comedy Double Feature; Twilight Zoned & Start Trekkin'. Improvised parodies of two classic television shows – back to back in the same night!
The shows take place in the Hideout Theatre at 617 Congress Ave, Austin, TX 78701. Tickets are available online.
By Crewman Becky | January 12, 2012 - 12:13 am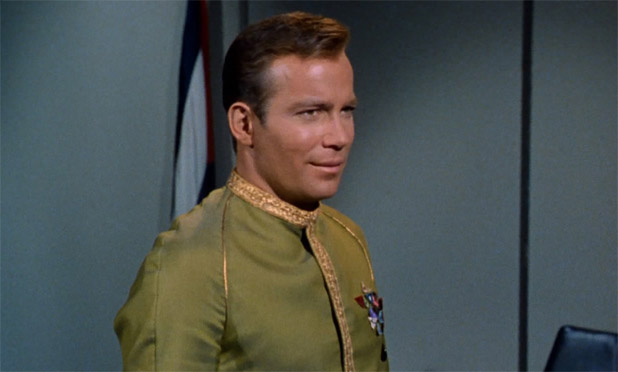 By now you've heard about The Shat's solo show on Broadway, Shatner's World: We Just Live in It, and are on pins and needles waiting to find out when you can see it. Well, a definitive date has finally been set for the play. It will run from its preview showing on February 14 to March 4, of this year. The Music Box Theater will be holding an official opening on February 16th.
The two-hour show, according to press notes, will "take audiences on a voyage through Shatner's life and career, from Shakespearean stage actor to internationally known icon and raconteur, known as much for his unique persona as for his expansive body of work on television and film."
By Crewman Becky | January 5, 2012 - 12:19 am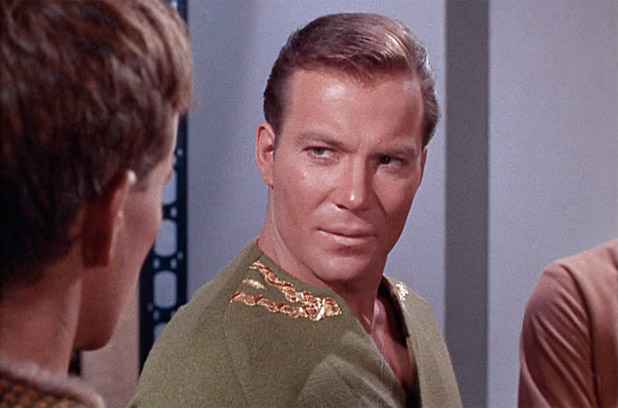 We know The Shat is all the rage and that all you want out of life is to feast your peepers on him, live and in person. Ok, so maybe that was our goal, not yours, but I'm gonna go out on a limb here and assume since you're reading a website about Star Trek that you kinda, maybe, sort of dig William Shatner. Well, that being the case, you'll be thrilled to know that he is scheduled to be a featured guest at Wizard World's New Orleans Comic Con January 28-29, 2012.
He's only going to be there that Saturday, so don't miss your chance to see him. He's the cat's pajamas!
By Captain Pyke | November 18, 2011 - 7:35 pm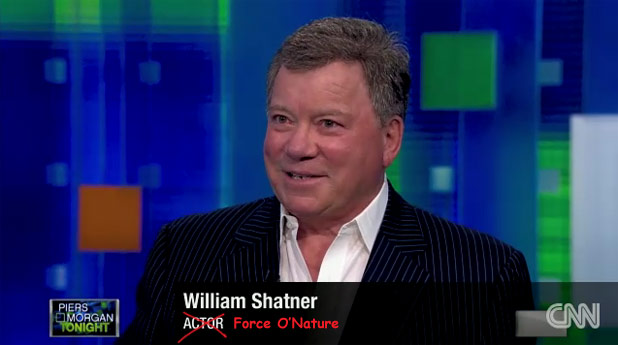 Ya know, maybe we should change the name of our blog to Shatspace Communique, because it seems like he's all we talk about. Heck, we're not complaing, The Shat is an omnipresent force that seems unstoppable. If you're looking for your quick Shatner fix this evening, check him out on Piers Morgan Tonight... tonight. That's on CNN at 9pm / 8pm central. We think Sir Billiam (still trying) is there to talk about his new album Seeking Major Tom, but you never really know where the conversation will lead. Actually, you do... to awesomeness.
Check out the episode description below.
By Captain Pyke | November 16, 2011 - 9:24 pm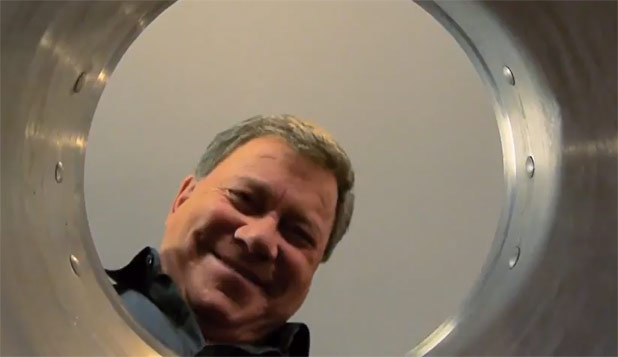 In a bid to save your arm hair William Shatner & State Farm Insurance have joined forces to spread the word about the dangers of deep frying a turkey this holiday season. Ya' know, everyone including The Shat loves the moist deliciousness that comes from taking a 20lb frozen turkey and dumping it in boiling oil, but there's a hidden danger that comes with the golden brown poultry goodness. "I love to fry turkey and have been doing it for years but I am not immune to frying accidents," says Shatner. "In fact, my family now gathers together to watch my mishaps. Several years ago I was even burned on my arms after accidently dropping the turkey in the hot oil. People need to remember that hot oil and turkey can be a dangerous combination."
By Captain Pyke | November 11, 2011 - 12:02 am
The long awaited release of the Star Trek documentary Trek Nation is getting closer and if you're like me, you can't wait. Eugene "Rod" Roddenberry has been working on the film for some time now and from what we've seen and heard, it's been an amazing journey for him. In the most recent trailer, exclusively released to the Perez Hilton website, Rod talks about his father Gene & the Trek legacy; "It wasn't until after he passed away that I realized that Star Trek actually touched people." The new clip also shows the lovely Nichelle Nichols and clips of an interview with Star Wars creator George Lucas.
By Captain Pyke | October 30, 2011 - 9:25 pm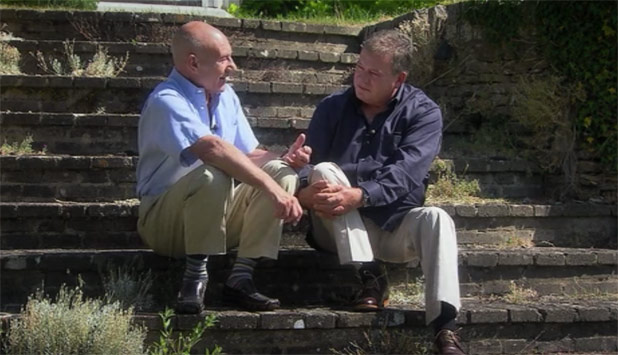 So I was cruising Netflix tonight, searching for Chuck Norris's The Delta Force (no lie!) and I stumbled upon William Shatner's documentary The Captains
on Watch Instantly. You know the one; it features interviews with all six Star Trek captains... Patrick Stewart, Avery Brooks, Kate Mulgrew, Scott Bakula, and Chris Pine. Oh, and The Shat, of course. I've been meaning to sit down and watch The Captains since release back in July, but I just simply haven't made the time. Now that I have, here are a few takeaways; First, Patrick Stewart seems to be one of the most thoughtful and eloquent actors in the history of the stage, Kate Mulgrew is tough-as-nails and can hold her own with anyone, Avery Brooks is down right crazy & amazing all at the same time, Scott Bakula is extremely down-to-earth, and Chris Pine IS William Shatner 30 years younger. And on top of that, Patrick Stewart's chair is gigantically disproportionate to Shatner's.
By Captain Pyke | October 27, 2011 - 9:57 pm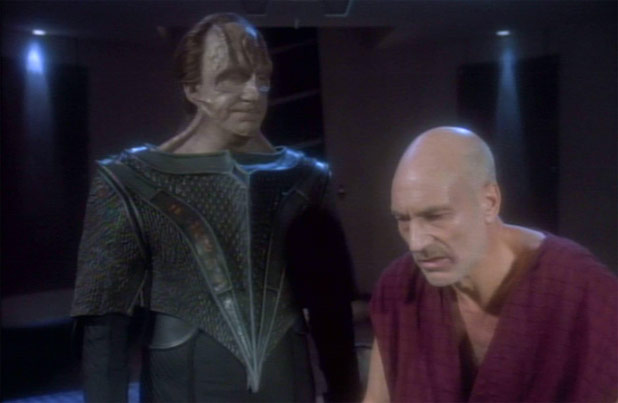 This completely slipped under our radar and if we'd known about it, we would be live blogging from there this weekend. For those of you in the Orlando, FL. area, head down to the Hilton Orlando Resort Lake Buena Vista to get your Trek on. Vulcan Events is hosting it's Away Mission: Orlando with a slew of Trek stars from the captain of the Enterprise to two famous Ferengi brothers and many others in-between. Sir Patrick Stewart will be on hand with David Warner, Armin Shimuerman, Max Grodenchick, Larry Nemecek, Rick Sternbach, Lolita Fatjo, Phil Morris, Jennifer Hetrick, & Grace Lee Whitney. For the Stargate / Firefly fans, Jewel Staite & David Nykl. The show starts tomorrow (October 28th) at 5pm and runs through Sunday.
By Captain Pyke | October 25, 2011 - 10:33 pm
Our good friends Scott and Miles from The SciFi Diner Podcast are at it again with another great Trek interview. This time the boys are talking with Gary Lockwood, "Gary Mitchell", from the TOS episode "Where No Man Has Gone Before" as well as "Frank Poole" from 2001: A Space Odyssey. It seems like The SciFi Diner has been Trek'd up as of late with last week's interview of John De Lance.
Recorded at this year's Shore Leave convention, Scott, Miles & Gary talk about "Where No Man Has Gone Before" as well as the Kubrick's masterpiece 2001. As always, we can't say enough good things about The SciFi Diner. While we try to put together another episode of "Life After Trek", be sure to get your Trek fill with this awesome SciFi Diner episode.