William Shatner Attending New Orleans Comic Con This Month
By Crewman Becky | January 5, 2012 - 12:19 am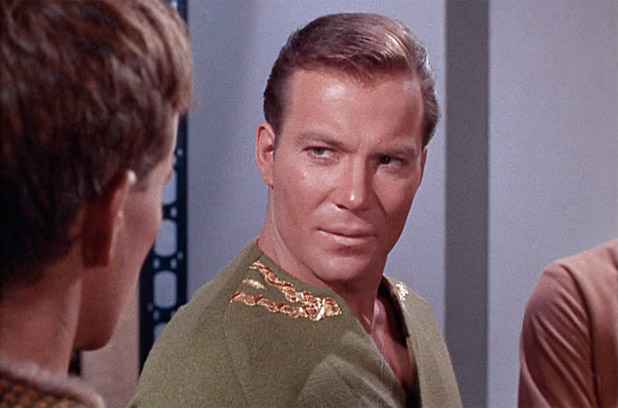 We know The Shat is all the rage and that all you want out of life is to feast your peepers on him, live and in person. Ok, so maybe that was our goal, not yours, but I'm gonna go out on a limb here and assume since you're reading a website about Star Trek that you kinda, maybe, sort of dig William Shatner. Well, that being the case, you'll be thrilled to know that he is scheduled to be a featured guest at Wizard World's New Orleans Comic Con January 28-29, 2012.
He's only going to be there that Saturday, so don't miss your chance to see him. He's the cat's pajamas!
Some of their other guests include; Stan Lee, Paul McGillion, Adam Baldwin, Mary McDonnell, Peter Mayhew and James Marsters. With still more guests, including several from The Walking Dead.
Here's what Wizard World has on the docket for their swiftly approaching convention:
Rare meet-and-greets and Q&A sessions with legends William Shatner and Stan Lee, panels with movie and TV stars James Marsters, Mary McDonnell and Adam Baldwin, and several themed parties headline a broad, diverse schedule of special programming at the 2012 Wizard World New Orleans Comic Con, January 28-29 at the Ernest N. Morial Convention Center. Unique Jedi lightsaber classes, sessions with stars of classic favorites, a screening of the new film THE VICTIM and artist schools to costume contests are some of the activities that reflect the wide variety of interests shared by Comic Con attendees.

Some of the top sessions include:
• Once-in-a-lifetime, extremely limited meet-and-greet opportunities with pop culture legends Shatner and Lee, including photo ops and special gifts
• Q&A panels with Marsters ("Buffy The Vampire Slayer," "Angel"), McDonnell ("Battlestar Galactica"), Baldwin (FULL METAL JACKET, SERENITY), and Lou Ferrigno ("The Incredible Hulk")
• Cult classic BOONDOCK SAINTS reunion featuring the personable duo of Norman Reedus and Sean Patrick Flanery
• Young stars Chandler Riggs and Madison Lintz of the hit AMC series "The Walking Dead"
• Informative, interactive sessions with superstar artists including John Layman, Rob Guillory, Tyler Kirkham, Carlos Pacheco, Vic Mignogna and others
• Jedi Lightsaber classes, in which fans can learn the same techniques used in STAR WARS films, taught by sword master Nick Gillard, who choreographed the fight scenes for three of the blockbuster films
• Screening of the new feature film THE VICTIM, with director/producers Michael Biehn and Jennifer Blanc
• Party time... including the Official Kick Off Party on Friday night, Saturday After-Party and popular Masquerade Ball
• Wizard World Austin Drink And Draw, hosted by artist Tommy Castillo, during which some will drink…some will draw…and the best will take on the challenge of doing both
• The popular adult costume contest and fun kids costume contest with great prizes
(Source; Wizard World)