Star Trek: TOS
By Captain Pyke | September 14, 2012 - 10:26 pm
Walter Koenig has had quite a week. As many of you know,on Monday he was honored with his long overdue star on the Hollywood Walk of Fame and had a star studded celebration to boot. Today he turns 76 years young, so you could say that his birthday present came just a few days early. We'd like to wish Walter a very happy birthday and share a few videos spanning his wonderfully rich career in Hollywood.
By Captain Pyke | September 7, 2012 - 1:00 pm
Okay, so maybe we're biased, but this has got to be the best doodle that Google has released. If you haven't visited google.com, you definitely should. There's a special doodle that celebrates the 46th anniversary of Star Trek, launching on the small screen, complete with console beeps, transporter effects, alien planets, a red shirt, and a certain alien species that I won't reveal. Like other doodles, you have to click through a series of events to eventually launch the custom search for Star Trek.
By Crewman Becky | September 3, 2012 - 11:27 pm
If you're anywhere near Southern California and you don't have plans for this coming weekend, you're in luck. There's a once in a lifetime event in Hollywood that you won't want to miss! Star Trek's Walter Koenig is being honored at the induction ceremony, at the Hollywood Walk of Fame, for his very own star . Not only that, but to add icing to the proverbial cake, there's an entire weekend convention dedicated to the event!
By Captain Pyke | August 28, 2012 - 9:49 pm
What's a 100 Year Starship you ask? Well, it's an initiative to push human kind toward interstellar travel lead by retired NASA Astronaut / M.D. / Star Trek guest star Mae Jemison. According to the official initiative mission statement: 100 Year Starship will pursue national and global initiatives, and galvanize public and private leadership and grassroots support, to assure that human travel beyond our solar system and to another star can be a reality within the next century. 100 Year Starship will unreservedly dedicate itself to identifying and pushing the radical leaps in knowledge and technology needed to achieve interstellar flight while pioneering and transforming breakthrough applications to enhance the quality of life on earth. We will actively include the broadest swath of people in understanding, shaping, and implementing our mission.
By Captain Pyke | August 16, 2012 - 10:19 pm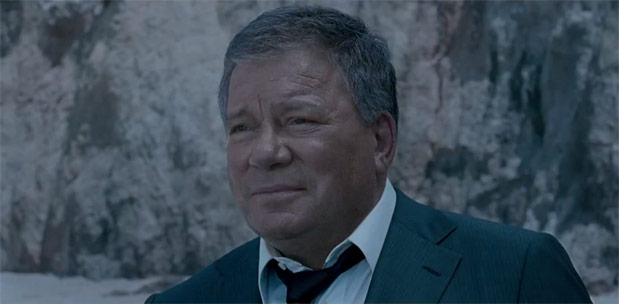 After a brief break, William "The Shat" Shatner is back as the official spokesman for Priceline. Billed (no pun intended) as The Negotiator, Shatner is seen on a beach holding a surfboard and looking longingly out to sea in the new commercial. "You've been pretty busy for a dead man" says his TV spot co-star, with Bill finally running to the ocean with a quick "Sayonara, bra" shouted at the end.
By Captain Pyke | August 4, 2012 - 10:18 pm
We're Trek fans... Duh, right? Well, we're also metal fans. So when I found this video showing Youtube user TheHumanTim playing metal versions of the TNG (ST:TMP) & TOS themes, I had to post them here. Tim plays lead & rhythm guitars, drums, & I assume bass (although it's not shown) for all of his videos. He's produced several over the last year covering the gambit of geek culture themes. From the Avengers to one of our other favorites Reading Rainbow, Tim throws the rock-hand to the sky and wails on his axe.
By Captain Pyke | August 2, 2012 - 11:07 pm
Current Star Trek comic book publisher IDW is set to launch a new hardcover book comprised of the late 70's & early 80's Star Trek newspaper comic strips. Launched in December 1979 and originally written and inked by Thomas Warkentin, the news paper strips ran for four years in newspapers across the country. Set during the Star Trek: The Motion Picture timeframe, readers could follow the Enterprise crew 7 days-a-week with a special color version released on Sundays.
By Crewman Becky | July 31, 2012 - 10:50 pm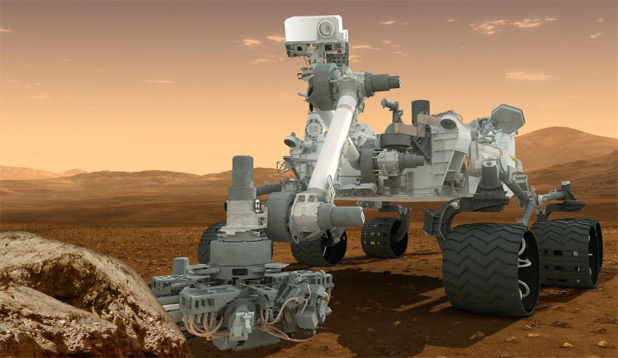 Just in case you have your head in a hole in the ground, here's some cool Trek news that's all over the interwebs. It seems that William Shatner and Wil Wheaton are each narrating a short video for NASA's Mars Curiosity Rover that explains, in layman's terms, the complex landing sequence in this new and exciting interplanetary mission.
By Captain Pyke | July 29, 2012 - 10:24 pm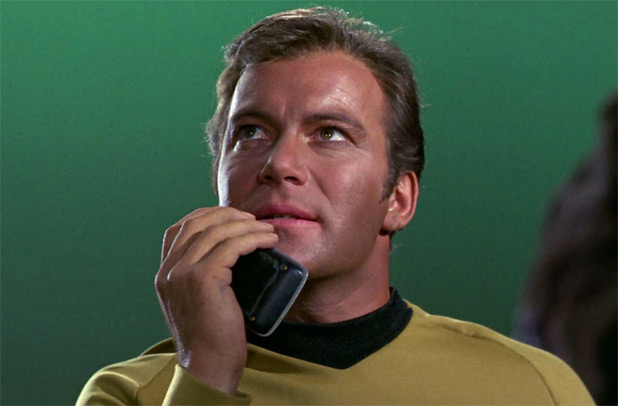 The Shat throwing a baseball? Yup. It's the inaugural Star Trek Night at Dodger Stadium Friday, August 3rd at 7pm. I gotta say, it's pretty darn cool to see the Dodgers embracing Trekdom. Not only will you get to see William "Sir Billiam" Shatner throw the first pitch, but if you order tickets now, you'll get a special edition Star Trek / Dodgers themed t-shirt. Which is actually pretty dope. So, just thinking in hypotheticals, but how awesome would it be to have the Gorn at bat for that first pitch? Maybe The Shat can run up and do a double jump kick over home plate. Check out the full description below and a pic of the sweet tee.