"We'll See Where The Waves Take Me" William Shatner Is Back As The Priceline Negotiator
By Captain Pyke | August 16, 2012 - 10:19 pm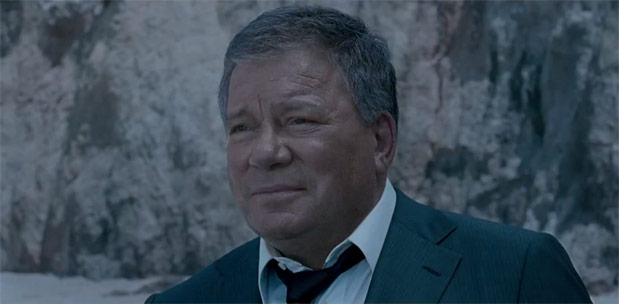 After a brief break, William "The Shat" Shatner is back as the official spokesman for Priceline. Billed (no pun intended) as The Negotiator, Shatner is seen on a beach holding a surfboard and looking longingly out to sea in the new commercial. "You've been pretty busy for a dead man" says his TV spot co-star, with Bill finally running to the ocean with a quick "Sayonara, bra" shouted at the end.
Brett Keller, chief marketing officer for Priceline.com tells US News & World Report; "We had such a positive response to the ad where we appeared to throw him over a cliff that we wanted to find a creative way to bring him back."
It makes me wonder if that was the plan the whole time, kill off Shatner's character to stir interest in Priceline then bring back The Negotiator to appease public demand. Sounds familiar...
You can check out The Shat in all of his fully clothed glory below.
(Source US News & World Report)