Star Trek: TOS
By Captain Pyke | April 7, 2013 - 11:30 pm
If you're like me, Starlog Magazine has a very special place in your heart. Outside of Star Trek Communicator, Starlog was the one way to find out all the current info regarding Star Trek, Star Wars, and any other scifi television series or movie. This was pre-internet days we're talking about. Unfortunately, Starlog ceased operations in April of 2009, but its memory lives on in the form of 20 years of issues being available through The Internet Archive.
By Captain Pyke | April 1, 2013 - 9:26 pm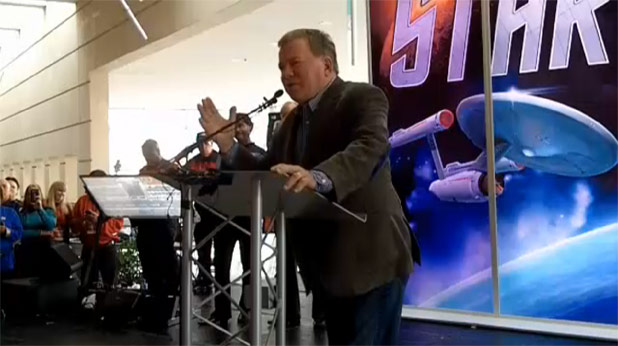 As we reported in February, William Shatner was on hand in Dallas to help kick off the Texas Lottery's official Star Trek scratch off game. The Shat helped draw 560 plus Trek fans in costume for a Guinness World Record attempt and drawings for thousands of dollars in prizes.
By Captain Pyke | March 29, 2013 - 10:52 pm
We recently got word of a pretty cool Trek event that's happening On April 7th (4/7, get it?). Let's put it this way; it involves Khan, the Enterprise, the SS Botany Bay and as many Trek fans as twitter and the interwebs can hold. That's right kids, TrekTweets.com is launching a "Space Seed" tweet event that lets fans get together and talk about a specific episode all in real time.
By Crewman Becky | March 26, 2013 - 10:53 pm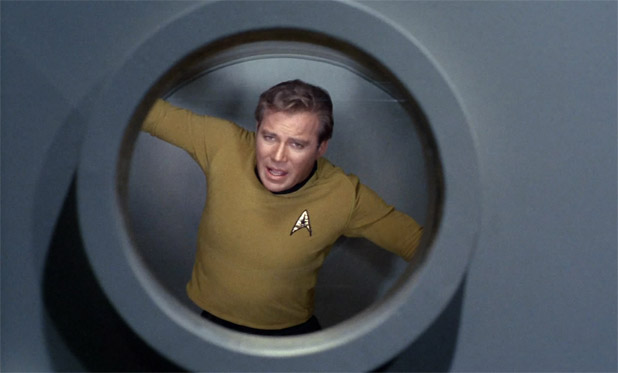 If you have already heard about Hulu's Free Star Trek Week, then you won't see this article because you've been on your couch since the announcement watching it…like we have…and are not diligently checking your interwebs. But…if you haven't heard about it, then listen up! Go grab some munchies, adjust your favorite recliner, and be prepared to enjoy non-stop Star Trek till the end of the month!!! (it deserved triple exclamation points, fer-sure)
Hulu is offering everyone free access to all Star Trek shows, in honor of The Shat's birthday.
You can watch your favorite series, or your favorite episodes…but if you've never watched (or hardly watched) Star Trek before and are overwhelmed about where to start, check out this list of excellent episodes. It pretty much hits it right on the nose with the suggestions.
By Captain Pyke | March 25, 2013 - 11:20 pm
In a fit of "this is probably a bad idea, but we're going to spend the money anyway" the Internal Revenue Service created a poorly executed training video that parodies a certain scifi series that starts with the word "Star" and ends with "Trek". CBS News gained access to the video through the Freedom of Information Act after the IRS earlier refused to turn over a copy to the congressional committee that oversees tax issues: House Ways and Means.
By Crewman Becky | March 11, 2013 - 11:23 pm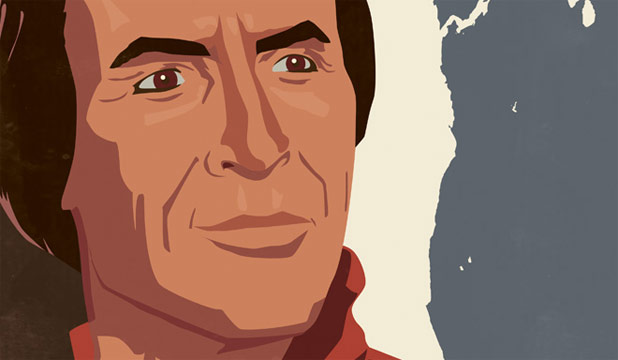 Hi-ya folks. Gather up around the fireplace and I'll tell you a story about a young augment, tyranny and the repercussions from a giant ego through space and time. No I'm not talking about Lady Gaga; I'm talking about Khan, of course.
By Captain Pyke | February 24, 2013 - 10:55 pm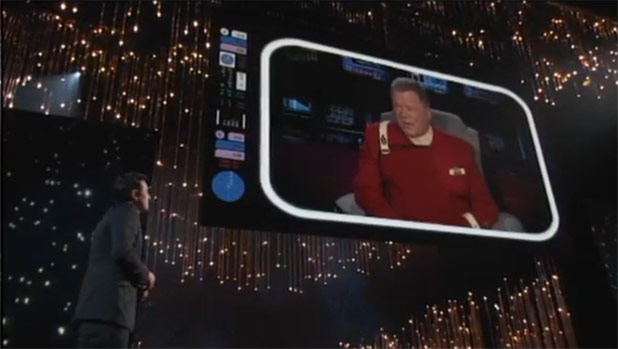 During the opening number for the 85th Academy Awards, one James Tiberius Kirk sent a message... from the future. The fate of the Oscars was at stake and host Seth MacFarlane was in dire need of help.
By Captain Pyke | January 20, 2013 - 11:35 pm
Today we'd like to celebrate the birthday of our favorite country doctor, black hat cowboy, and consummate actor DeForest Kelley. De would have been 93 years-young today and the Trek universe hasn't been the same since his untimely passing in 1999. De started his career in Hollywood with a role in the film noir classic Fear in the Night which starred Paul Kelly & Ann Doran. Shortly after that role, De served his country during World War II in the First Motion Picture Unit, making propaganda & training films for the US Armed Forces. During his time with FMPU, De was spotted by a paramount talent scout and the rest, as they say, is history.
By Captain Pyke | January 19, 2013 - 12:14 am
I have a few idiosyncrasies as a Trek fan and my choice for favorite Captain is definitely one of them. Sure, I dig Kirk, Picard, & the rest of the gang, but my fav has to be Captain Pike. Of course, you probably guessed it by my nom de plum. The original Christopher Pike was played by the late great Jeffrey Hunter and TrekWeb just recently reprinted excerpts from an interview featuring the "first" captain of the Enterprise. The original interview was conducted in 1965 and Jeffrey explains the premise of a scifi pilot that he's filming and how excited he is to be a part of it.
"We run into pre-historic worlds, contemporary societies and civilizations far more developed than our own" Hunter told the interviewer "It's a great format because writers have a free hand - they can have us land on a monster infested planet, or deal in human relations involving the large number of people who live in this gigantic ship."