Trek Culture
By Captain Pyke | January 5, 2013 - 12:20 am
Just like yesterday's article, we have another anniversary to celebrate--though this one is a little more bittersweet. Fifteen years ago today, Star Trek: The Experience opened to the world at the Las Vegas Hilton. To many Trekfans, this was a home away from home. I can dearly attest to that because the times I graced the bar at Quark's, I felt like I had stepped into The Nexus. And just like The Nexus, I didn't want to leave. As many of you know, The Experience featured a full motion ride called Klingon Encounter, a replica of Quark's bar, the promenade from DS9, various shops and meeting spaces, and later Borg 4D.
By Captain Pyke | January 4, 2013 - 12:01 am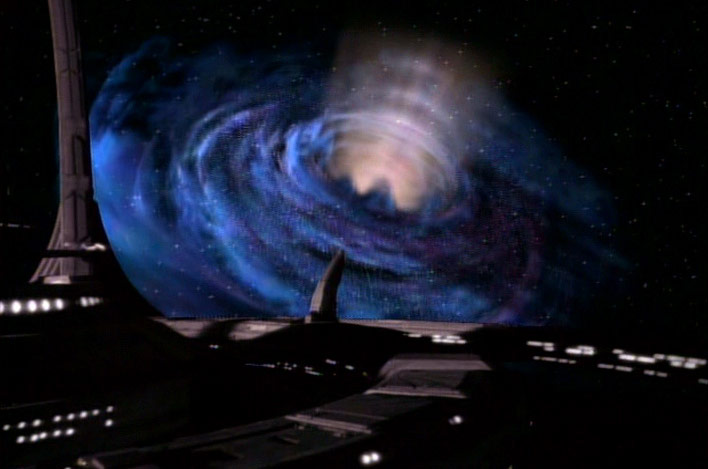 Today marks the 20th anniversary (has it really been 20 years?) of Star Trek: Deep Space Nine premiering on the small screen. 20 years, and I can still remember it fondly. I was apprehensive about the new series, like every Trek fan is about anything new entering our beloved universe, but DS9 proved to be one of my favorites. "Emissary" christened the birth of some of Trekdom's most beloved characters. We saw the Ferengi change from the occasionally annoying villains in TNG, to an endearing race of profit driven bipeds that really love Oo-mox and their families (though Quark wouldn't admit it) . We watched a father deal with the death of his wife and the responsibility of solely raising a young son. We then saw that same father become a spiritual figure to an entire planet of Bajorans. All the while, watching the station weather invasions, wars, terrorist attacks, and the deaths of some beloved residents.
By Captain Pyke | December 29, 2012 - 11:09 pm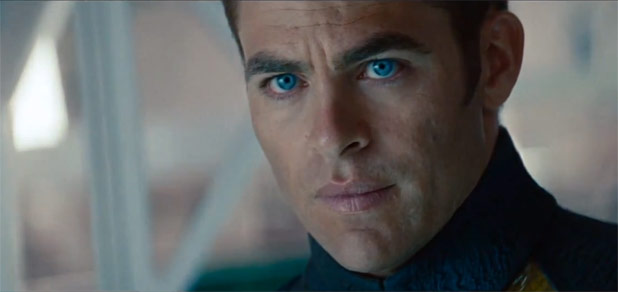 In an incredible act of kindness, Star Trek Into Darkness director J.J. Abrams grants the dying wish of a cancer patient. J.J. is going to arrange a screening of Star Trek Into Darkness for the terminally ill Trek fan. Originally posted on Reddit, the unnamed person is described as a 41 year-old husband who's survived various types of cancer only to be stricken with a very rare tumor that is destroying his liver. Check out the original Reddit post below.
By Captain Pyke | December 27, 2012 - 11:57 pm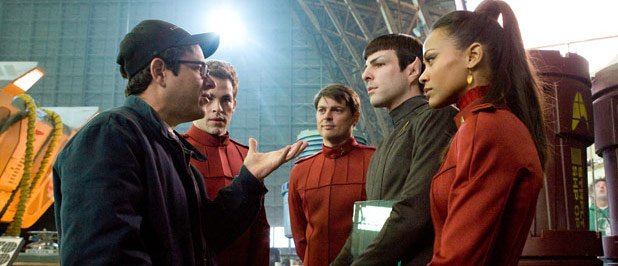 In an interview with Empire, J.J. Abrams revealed that he was asked early on to helm the new Star Wars movie Episode VII. J.J. wants to remain "loyal" to trek and considers himself too much of Star Wars fan to helm its next incarnation.
By Captain Pyke | December 24, 2012 - 9:58 pm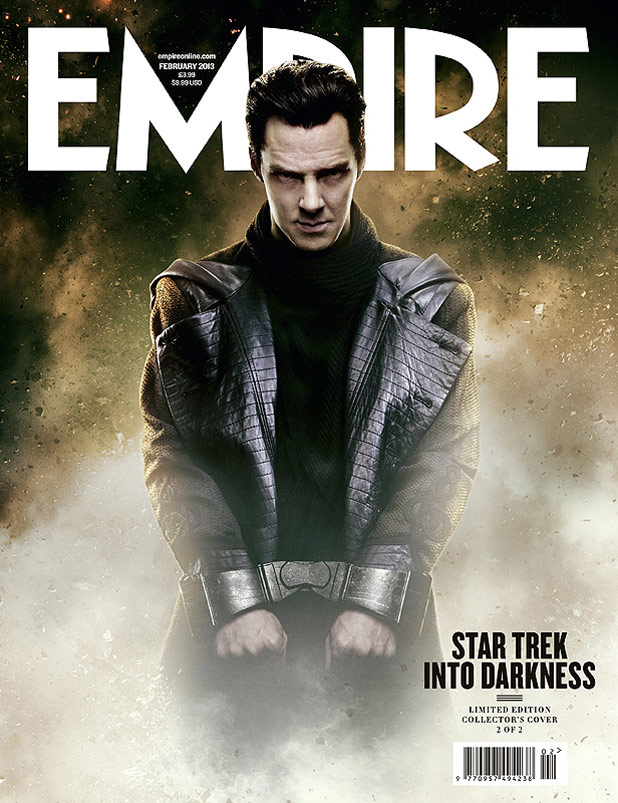 Like an early Christmas present, Empire Magazine just launched a sneak-peak of its December 27th issue chock full o'darkness photos. Empire is also releasing two covers featuring Benedict Comberbatch and Chris Pine with special editions for subscribers. Check the images and details below.
By Darren Benjamin | December 22, 2012 - 3:55 pm
This week us Trekkies were blessed with a nice bit of nostalgia, amid all the new news from that upcoming Star Trek movie, Star Trek Into Darkness. Pinball Arcade has blessed us with the release of the now classic Star Trek The Next Generation pinball machine digitally for iOS devices as well as Android devices.
This release is a faithful digital reproduction of the original pinball machine released by Williams Electronics or WMS back in 1993 during the heyday of one of our favorite Star Trek series TNG. WMS was also responsible for a couple of our other favorite great genre pinball releases such as Twilight Zone and Indiana Jones (some of my personal favorites, which by the way cost me quite a few quarters)
By Captain Pyke | December 19, 2012 - 3:06 pm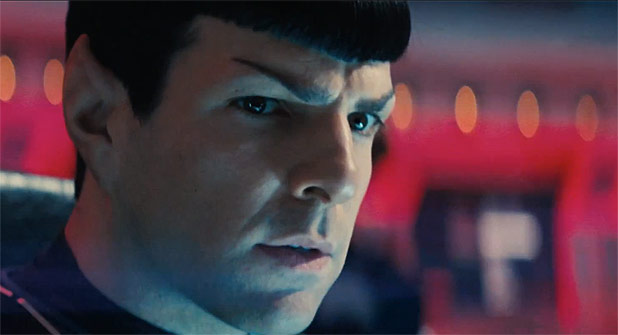 Yeah, I'm stoked and can't wait for May to get here. I've completely given up on seeing Darkness without most of the film being spoiler'd (uh, spoiled, spoiler-ed)... Who was I kidding, anyway? I run a Trek culture website for Pete's sake... With that said, Paramount and Bad Robot just dropped a brand new trailer on the tubes and it's choke full of Captain Pike's distinct voice and pathos. A couple things to note about the new trailer: First, Chekov is in a red tunic and running through engineering. Second, Kirk is wielding a phaser rifle. Yup, I'm on board. Check it out below.
By Captain Pyke | December 18, 2012 - 11:06 pm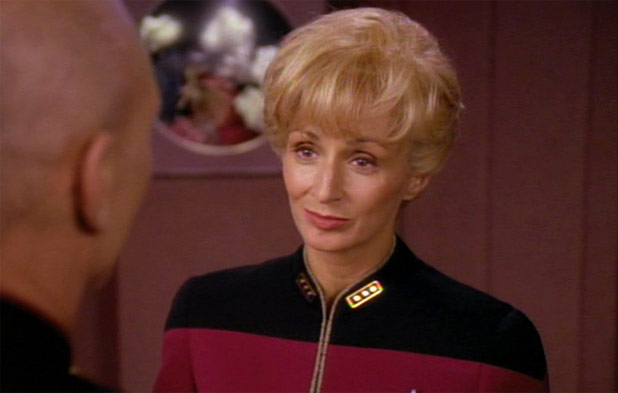 Our favorite TNG admiral and Life After Trek-er Natalija Nogulich has just released her long awaited novel "One Woman's War". The book revolves around a mother's revenge for her murdered son and is set during the Balkan civil war of the 1990's. We talked, in detail, about the book in our interview with Natalija and she describes the novel as "Very current and eternal. [the theme] is revenge versus forgiveness". The lead character flees the Balkans after her son's death, to family in New York. While with her family she learns the identity of the killer, and as Natalija describes; "she has a war within herself, a war that she just fled, and a war that cost her the life of a loved one."
By Captain Pyke | December 17, 2012 - 10:29 pm
Everyone's favorite ensign and internet wonderboy, Wil Wheaton, recently starred in a new short with The Walking Dead star Chandler Riggs. Recently? You ask... Well okay, so it was uploaded in July. I'm a little behind the times and the only reason I know anything about it is that Mary from DVD Geeks shared it today. Yeah she posted it to Google +, I think. Anyway, what do you want from me? This site's free. Get off my lawn!... My best guess is that the short was filmed at one of the Wizard World Comic-Cons, since both Chandler and Wil have been hitting the circuit pretty heavily. Whoops, scratch that, looks like it was filmed down under at an Aussie convention.