Trek Culture
By Captain Pyke | December 15, 2012 - 11:08 pm
Earlier this year, two of our Trek friends joined forces to present a Vegas Khhaaan! tour-de-force. Tour being the operative word here. Next year, Geek Nation Tours and Trekland's own Larry Nemecek are partnering again for the special Exploring Trek Sites: Hollywood to Vegas tour. The 2013 version will include trips to Vasquez Rocks, Mojave Desert filming locales, and the Valley of Fire in Nevada were Captain James T. Kirk spent his last moments. Just like this year's tour, H2V 2013 will end at Creation Entertainment's Star Trek Las Vegas convention.
By Captain Pyke | December 13, 2012 - 10:16 pm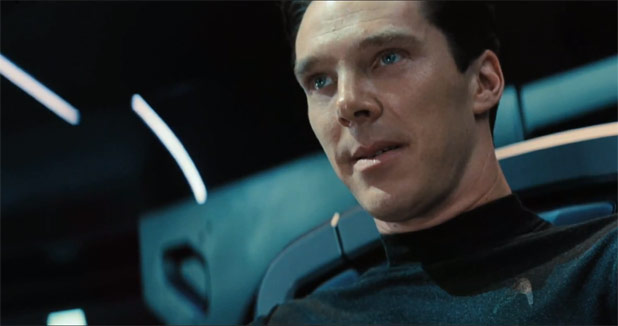 Benedict Cumberbatch recently talked to MTV News about his role in Star Trek Into Darkness. Mr. John Harrison... If that's your real name... "He is a terrorist, he operates as a terrorist," Says Benedict. "He has extraordinary physical powers but also mental powers."
By Captain Pyke | December 8, 2012 - 9:23 pm
It's going to be a crazy ride to May 17th. All of the press for Star Trek Into Darkness is really starting to ramp up and it's only going to get crazier the closer we get to summer. Trek newcomer Alice Eve recently talked to Digital Spy about her time working on the new J.J. Abrams film and had nothing but praise for her director.
By Captain Pyke | December 4, 2012 - 11:40 pm
Thanks to our good friend Darren Benjamin from Trekcast for sending us this link. Everyone's favorite android from Star Trek: The Next Generation beams into the this new robotics advertisement from General Electric. Along with Data, we get to see old friends like Robbie The Robot, Johnny 5, K.I.T.T. (minus The Hoff), GERTY from Moon, and a ton of other recognizable artificial life. Called "Robots on the Move", the advert runs about a minute long and is showcasing GE's robotics division, I think. Anyway, I thought it was rather clever.
By Captain Pyke | December 2, 2012 - 11:49 pm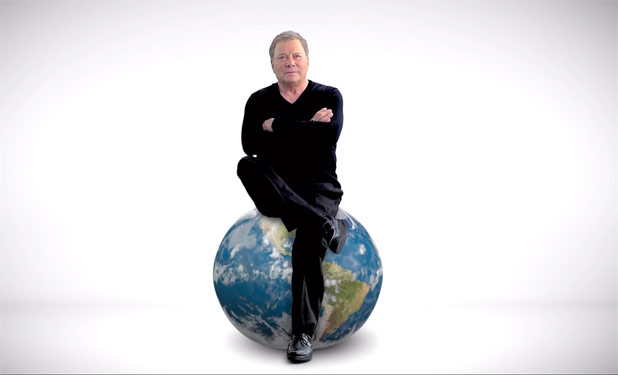 The "world" tour of William Shatner's one man play Shatner's World: We Just Live In It is coming to our neck of the woods early next year with stops in Galveston, Orange, & San Antonio, January 6th, 7th, and 9th respectively. The Shat will end the Texan leg of his tour on January 10th at the Paramount Theater in Austin. Will we go? We'll see, but we wanted to share the news for any other Austinites that might want to see Sir Billiam on stage.
By Captain Pyke | November 27, 2012 - 10:16 pm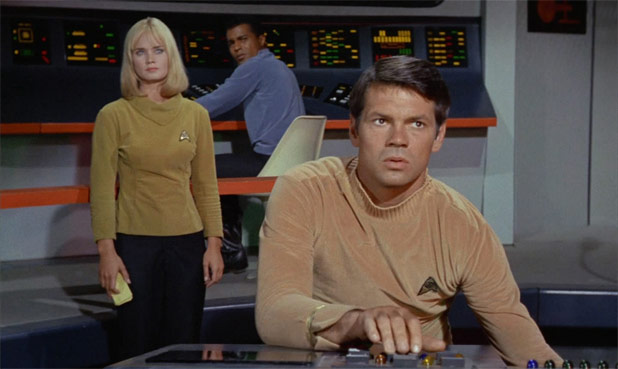 Remember how I said I didn't like spoilers... oh well. Paramount just released the synopsis for the upcoming J.J. Abrams helmed Trek sequel Star Trek: Into Darkness. From what I've read, it sounds like Benedict Cumberbatch IS NOT playing Landru, NOR The Horta, NOR The Doomsday Machine. Yeah, yeah, bad grammar... No, in fact it sounds more like Gary Mitchell. You be the judge.
By Crewman Becky | November 25, 2012 - 1:14 pm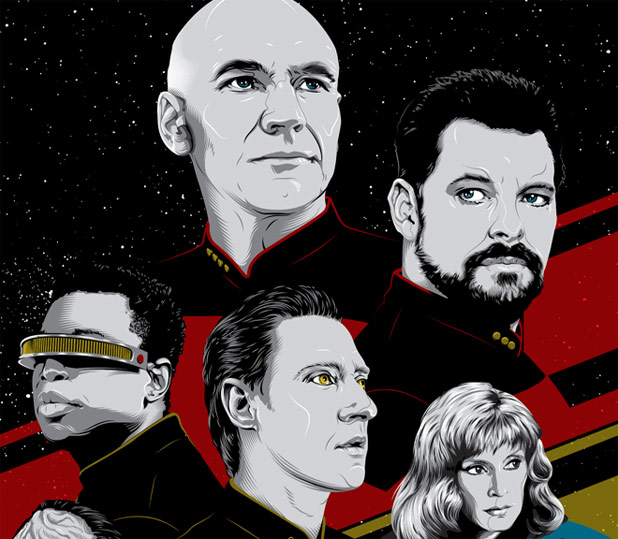 Subspace Communique's sister site, Bye Bye, Robot announces FREE SHIPPING on orders of 2 or more posters. In honor of Cyber Monday this sale starts NOW (noon Sunday the 25th), and runs through Monday. Act fast to take advantage of the free shipping.
By Captain Pyke | November 24, 2012 - 11:19 pm
With much fanfaire, and maybe a little help from our Tim Russ interview, Star Trek: Renegades has met it's initial $200,000 goal on Kickstarter and is shooting for stretch funding of $250,000. Even if the new goal isn't met, the new fan film is funded and with that good news we learn that new stars have been added to the already full roster.
By Captain Pyke | November 21, 2012 - 9:52 pm
Our good friend and Star Trek author Larry Nemecek is holding his first contest giveaway over at his site Treklandblog.com. If you haven't checked out Trekland... stop what you're doing and head over there now. It's full of behind the scenes info for our favorite scifi series, plus Trek happenings from all around the country and the globe. Not only that, but now you can get a chance to win tickets to the upcoming TNG season 2 screening. All you have to do is live in or be near Boston, New York City, Orlando, Chicago, or Seattle, answer the Trekland trivia question, and follow the entry steps below.
Do it quick, the contest ends 6 p.m Eastern Time/ 3 p.m. Pacific on Sunday, Nov. 25!