Patrick Stewart
By Captain Pyke | July 13, 2012 - 9:59 pm
It's a very special day... not Captain Picard day, but a special day none-the-less. It's actually the birthday of the man that gave Jean Luc Picard life. That's right kids, it's Patrick Stewart's birthday. "Old Baldy", as his TNG co-stars would lovingly call him, is turning 72 years-young today. We'd like to wish him a very happy birthday by sharing a few of the internet's finest videos. So, here's to Sir Captain Jean Patrick Luc Stewart Picard... may you live another 72 years.
By Crewman Becky | June 4, 2012 - 11:15 pm
The first U.S. Star Trek: The Next Generation 25th anniversary reunion is happening right in our own backyard, Austin Texas. This October, Wizard World is bringing together 7 stars from the Next Gen cast for this bridge crew reunion. So far on board are Patrick Stewart (Captain Jean-Luc Picard), Jonathan Frakes (Commander William T. Riker), LeVar Burton (Lt. Commander Geordi La Forge), Michael Dorn (Lieutenant Worf), Marina Sirtis (Counselor Deanna Troi), Brent Spiner (Lt. Commander Data) and Gates McFadden (Dr. Beverly Crusher). Dang! With a line up like this my head might explode.
By Captain Pyke | May 22, 2012 - 10:53 pm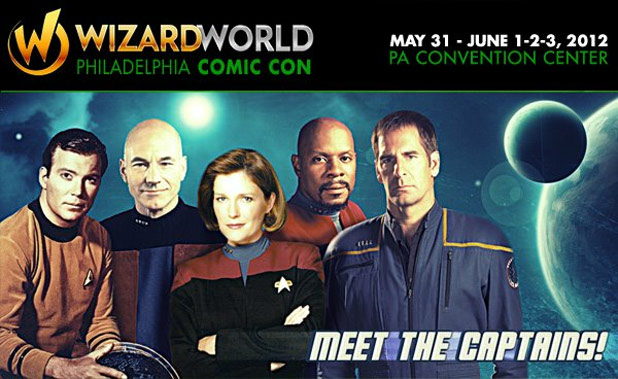 We've said it before and we'll say it again, we love Wizard World Comic Cons. They run some of the best conventions in the business. It seems that their world famous Philadelphia Comic Con is shaping up to be, not only a well run convention, but also a Trek fan's dream come true. All five captains are signed on as guests for the upcoming, May 31st through June 3rd convention. That's right woodchuck-chuckers, William Shatner, Patrick Stewart, Avery Brooks, Kate Mulgrew, & Scott Bakula are beaming down to the city of brotherly love. Really, you could say 6 captains will be on board since Chris Hemsworth will also be a featured guest. Chris plays Thor in all the Marvel awesomeness that's going on lately, but he also played George Kirk. He was captain of the USS Kelvin for 12 minutes, after all...
By Captain Pyke | May 17, 2012 - 9:44 pm
This is a friendly neighborhood reminder that the freakin' captain of the Enterprise and a loveable (well, maybe not loveable) omnipotent being will be at Dallas ComicCon this weekend (May 19th & 20th). That's right kidos Sir Patrick Stewart & one John de Lancie will be gracing the stage at the Irving Convention center in the Metroplex.
By Captain Pyke | April 9, 2012 - 10:44 pm
Captain Jean Luc Picard is better know for his diplomacy and wit than his sheer brawn and fighting prowess. Not to say that he didn't throw down on occasion, but he was quicker to talk and think than punch an advisory in the throat. We'll leave the double jump kicks to Captain Kirk. It appears though, that Patrick Stewart would rather double jump kick a Gorn than face a crazed actor in a Shakespearian play. In an interview for Radio Times (via Belfast Telegraph), the on-screen Captain reveals that fight scenes on the stage frighten him.
By Crewman Becky | December 30, 2011 - 10:42 pm
Hang on to your hats and glasses cuz Patrick Stewart is coming to Dallas! That's right kiddies, Sir Patrick Stewart is scheduled to appear at the Dallas, TX Comic Con on May 19-20, 2012. And seriously, if you're anywhere near Texas, stop on by, where else can you see Patrick Stewart for fifteen bucks? If you aren't familiar with it, Dallas ComicCon is another of the spectacular fan run conventions out there that give the attendees (i.e. you guys) a more up close and personal time with the celebrities. The venue is smaller, the seating is closer, and the photo op lines aren't nearly as long as others. All of this adds up to a ton of fun for all the fans.
By Captain Pyke | November 17, 2011 - 11:29 pm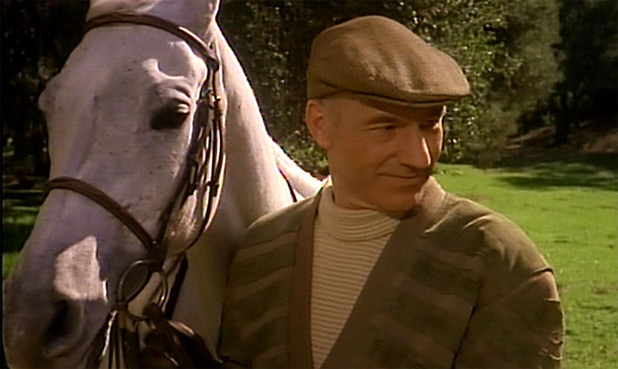 If you're in the Boston area this Saturday (November 19th), be sure to stop by the aptly named Super Megafest to see Professor Xavier Picard... Did you see what I did there? Moving on, Patrick will be available for various autograph and photo-op sessions throughout the day and a special panel at 1:30pm. Get more details below. Since Super Megafest is a multimedia convention you'll get the chance to see various stars from all corners of the entertainment world. Also in attendance; Sean Astin, Anthony Michael Hall, Sam Trammell, Jeremy Bulloch, Daniel Logan, Tia Carrere, Ron Ely, Rex Smith, Peter Tork, Tracey Gold, plus many more.
By Captain Pyke | October 30, 2011 - 9:25 pm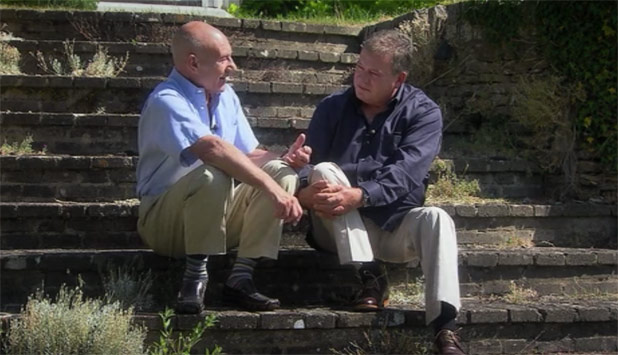 So I was cruising Netflix tonight, searching for Chuck Norris's The Delta Force (no lie!) and I stumbled upon William Shatner's documentary The Captains
on Watch Instantly. You know the one; it features interviews with all six Star Trek captains... Patrick Stewart, Avery Brooks, Kate Mulgrew, Scott Bakula, and Chris Pine. Oh, and The Shat, of course. I've been meaning to sit down and watch The Captains since release back in July, but I just simply haven't made the time. Now that I have, here are a few takeaways; First, Patrick Stewart seems to be one of the most thoughtful and eloquent actors in the history of the stage, Kate Mulgrew is tough-as-nails and can hold her own with anyone, Avery Brooks is down right crazy & amazing all at the same time, Scott Bakula is extremely down-to-earth, and Chris Pine IS William Shatner 30 years younger. And on top of that, Patrick Stewart's chair is gigantically disproportionate to Shatner's.
By Captain Pyke | October 27, 2011 - 9:57 pm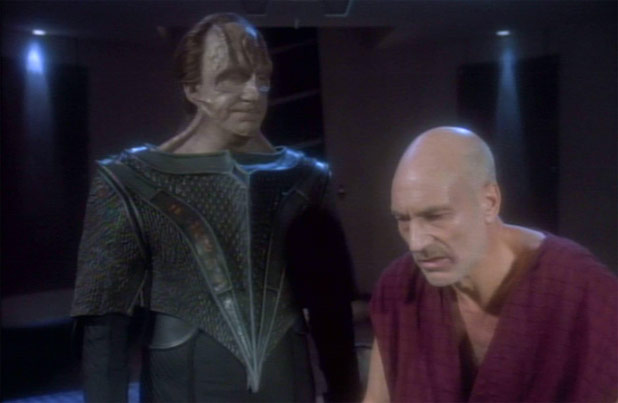 This completely slipped under our radar and if we'd known about it, we would be live blogging from there this weekend. For those of you in the Orlando, FL. area, head down to the Hilton Orlando Resort Lake Buena Vista to get your Trek on. Vulcan Events is hosting it's Away Mission: Orlando with a slew of Trek stars from the captain of the Enterprise to two famous Ferengi brothers and many others in-between. Sir Patrick Stewart will be on hand with David Warner, Armin Shimuerman, Max Grodenchick, Larry Nemecek, Rick Sternbach, Lolita Fatjo, Phil Morris, Jennifer Hetrick, & Grace Lee Whitney. For the Stargate / Firefly fans, Jewel Staite & David Nykl. The show starts tomorrow (October 28th) at 5pm and runs through Sunday.