Patrick Stewart At Boston's Super Mega Fest, This Saturday
By Captain Pyke | November 17, 2011 - 11:29 pm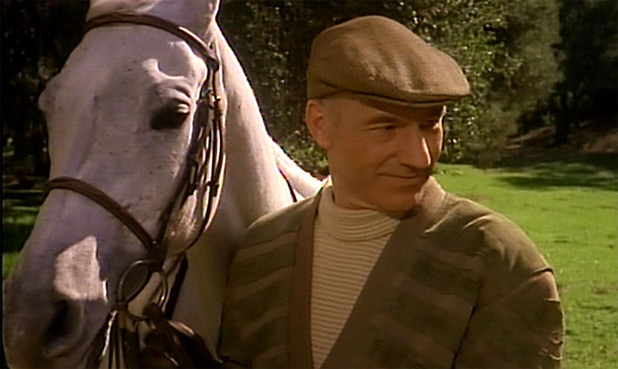 If you're in the Boston area this Saturday (November 19th), be sure to stop by the aptly named Super Megafest to see Professor Xavier Picard... Did you see what I did there? Moving on, Patrick will be available for various autograph and photo-op sessions throughout the day and a special panel at 1:30pm. Get more details below. Since Super Megafest is a multimedia convention you'll get the chance to see various stars from all corners of the entertainment world. Also in attendance; Sean Astin, Anthony Michael Hall, Sam Trammell, Jeremy Bulloch, Daniel Logan, Tia Carrere, Ron Ely, Rex Smith, Peter Tork, Tracey Gold, plus many more.
Super MegaFest
Sheraton Framingham Hotel
\1657 Worcester Road Framingham, MA 01701
Saturday, Nov. 19th: 10:30am - 6:00pm
Sunday, Nov. 20th: 10:30am - 5:00pm
Official Website
Patrick Stewart Info:
Patrick will be signing autographs and taking professional photographs! Note: Patrick Stewart will be appearing Saturday only! Autographs are $70.00 each and Photo ops are $85.00 - up to 2 persons per photo. The schedule is as follows:
10:30 AM - 11:45 PM - Patrick Stewart Autograph Session (1 of 3)
12:00 - 12:45 - Patrick Stewart Photo Op
1:30 PM - 2:15 PM - Patrick Stewart Panel (guaranteed preferred seating for
Patrick Stewart Icon VIP Weekend Speed Pass holders - seating is limited!)
General Seating $20.00 per person at show only - room permitting.
2:30 PM - 4:15 PM - Patrick Stewart Autograph Session (2 of 3)
4:30 PM - 5:00 PM - Patrick Stewart Photo Op
5:00 PM - 6:00 PM - Patrick Stewart Autograph Session (3 of 3)