Star Trek Movie News
By Captain Pyke | October 19, 2009 - 9:42 pm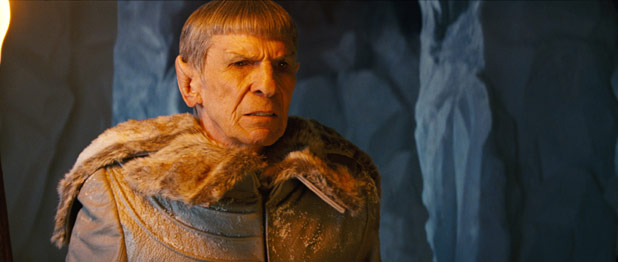 Some Trek fans out there have been discussing and discussing and discussing how the chance meeting between Old Spock and Kirk would even be possible.
By Captain Pyke | October 18, 2009 - 10:11 pm
J.J. Abrams's 'Star Trek' was a big winner at this year's Spike TV Scream Awards.
By Captain Pyke | October 11, 2009 - 8:04 pm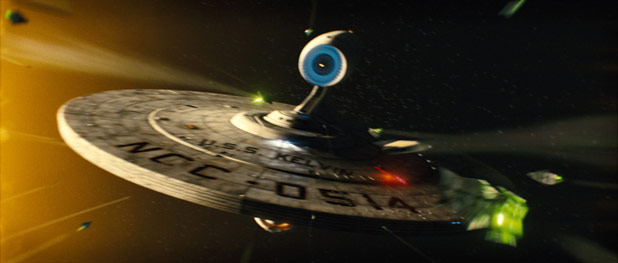 More Star Trek XII news hits the web as we get closer to the Star Trek XI Blu-ray / DVD release. It makes since to publicize a future movie while it's predecessor gets ready to make a killing on home video. The only problem we're seeing is; that there isn't much actual news being released. We loved Star Trek XI and we are really looking forward to Star Trek XII but, all of the new "news" consists of of maybe(s), could-be(s), and we'll see(s).
By Captain Pyke | October 9, 2009 - 11:41 pm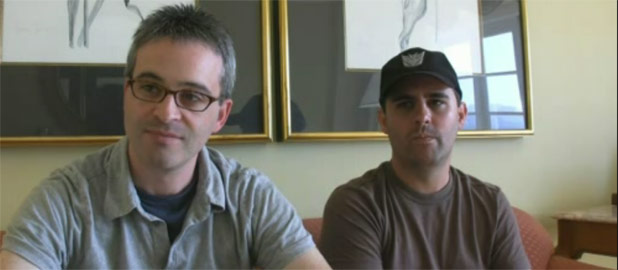 As reported by Comingsoon.net, Roberto Orci and Alex Kurtzman are hot commodities right now. Not only are they responsible for our beloved franchise, but they seem to be writing just about everything else in Hollywood.
By Captain Pyke | September 16, 2009 - 8:16 pm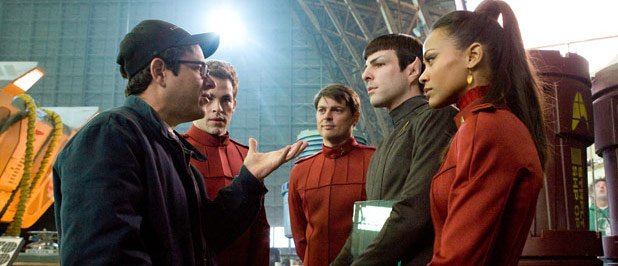 In a recent L.A. Times interview, J.J. Abrams and Roberto Orci revealed that Star Trek XII will reflect contemporary war issues much like TOS reflected sociopolitical issues of the 60s. J.J. also made ti clear that Star Trek XII will be worthy of the audience and not just another movie.
By Captain Pyke | September 14, 2009 - 8:16 pm
Zoe Saldana is quite the rising sci-fi heroin in Hollywood these days. Of course, Starring in J.J. Abrams's 'Star Trek' as well as the upcoming James Cameron film Avatar. Cinematical got the chance to talk to Zoe about both films as well as what she would like to see in Star Trek XII.
By Captain Pyke | September 8, 2009 - 6:56 am
Ricky Gervais, star of Extras and (original English version) The Office, apparently turned down a role offered to him by J.J. Abrams in 'Star Trek'. Scotty Maybe?
The actor and comedian told BBC's 'Newsbeat' that JJ Abrams offered him a number of roles, which he couldn't take on because of other commitments.

Gervais said: "He's offered me a couple of parts I couldn't do, one in 'Mission: Impossible' and one in 'Star Trek' itself but I couldn't do them because I was busy."

By Captain Pyke | September 2, 2009 - 7:55 pm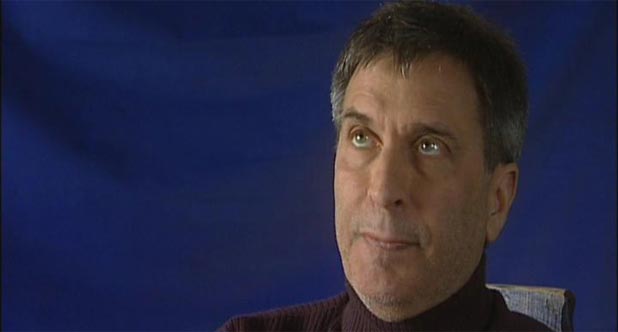 Nicholas Meyer, writer / director of Star Trek II & Star Trek VI & writer of Star Trek IV, will be reading from his new memoir, "The View from the Bridge: Memories of Star Trek and a Life in Hollywood," at 7 p.m. Monday, Sept. 14, in Prairie Lights Books at 15 S. Dubuque St. in downtown Iowa City, Iowa.
By Captain Pyke | August 31, 2009 - 8:11 pm
Spike TV's 4th annual 'SCREAM 2009' posted it's list of nominees today, and guess who's at the top? J.J. Abrams' 'Star Trek', that's who. 'Star Trek' garnered 17 nominations including Best Science Fiction Movie, Best Director, and Best Ensemble. Zoe Saldana also grabbed two nominations for for Best Breakout Performance: Female and Best Science Fiction Actress.