Nicholas Meyer
By Captain Pyke | July 14, 2012 - 9:35 pm
There's no doubt to us that Star Trek II is the finest of all Trek films. Sure, there can be debate about this subject, but TWOK is by far our favorite. Ricardo Montalban and his amazing mullet rocked the big screen 30 years ago this year, and to celebrate, Director Nicholas Meyer will be attending a special screening at the Modern Film Fest in Kannapolis, North Carolina. As Trek fans you all know that Nick also directed Star Trek VI: The Undiscovered Country and wrote a fantastic book called "The View From the Bridge: Memories of Star Trek and a Life in Hollywood
" about his time in Trek and Hollywood as a whole.
By Captain Pyke | February 19, 2011 - 11:47 pm
We often kick ourselves for leaving Southern California, not just for the great weather and beaches, but also for the metric ton of Trek related events in the area. Here's one that will surely please all the SoCal Trek fans. The Egyptian theater in L.A. is hosting all six original Star Trek films, Motion Picture to Undiscovered Country, with a different special guest Q&A each night. The series starts March 24th at 7:30 with "Star Trek: The Motion Picture" and runs through Sunday March 27th concluding with Star Trek VI and a special moderated Q&A with II & VI director Nicholas Meyer. You can head over to the Hero Complex blog at the L.A. Times and post your questions for Nicholas in the comment section. As an added note, Walter Koenig will also participate in a Q&A Saturday March 26th in between the Star Trek IV & V double feature. Check out the full details below.
Thursday, March 24 – 7:30 PM
By Captain Pyke | January 19, 2011 - 10:26 pm
We were cruising around Amazon tonight and ran across a really good deal on the hardcover version of Nicholas Meyer's "The View From the Bridge: Memories of Star Trek and a Life in Hollywood
" for $7.70. Many of you remember Nicholas as the director of Star Trek II & VI, our favorites, but he's also responsible for directing "Time After Time", "The Day After", & penning several Hollywood hits. The book chronicles his life focusing on his time in La La Land and his experiences with the crew of the USS Enterprise. We got the chance to read the book last year on our PADD, er Kindle and we highly recommend it.
By Captain Pyke | September 2, 2009 - 7:55 pm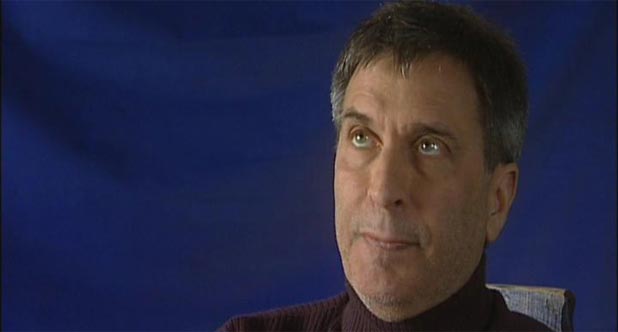 Nicholas Meyer, writer / director of Star Trek II & Star Trek VI & writer of Star Trek IV, will be reading from his new memoir, "The View from the Bridge: Memories of Star Trek and a Life in Hollywood," at 7 p.m. Monday, Sept. 14, in Prairie Lights Books at 15 S. Dubuque St. in downtown Iowa City, Iowa.