Star Trek Movie News
By Captain Pyke | December 1, 2011 - 9:34 pm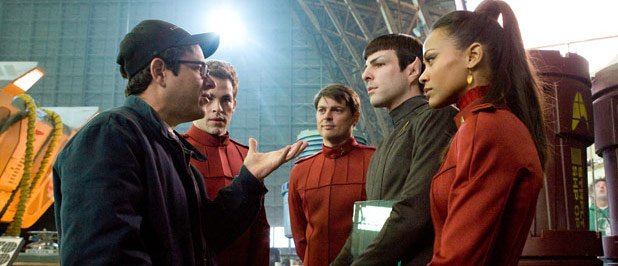 This may just be the coolest contest prize yet. You can enter to win a walk-on role in the next J.J. Abrams Star Trek movie. Umm, can I request a red shirt and a rock monster, please? That's right kids, with the release of J.J's Super 8 on DVD / bluray; Paramount Pictures & Amblin Entertainment have joined forces to make one lucky Trek fan's dreams come true. You can enter to win at Super8Sweeps.com by answering three simple questions about Super 8.
By Captain Pyke | November 27, 2011 - 10:43 pm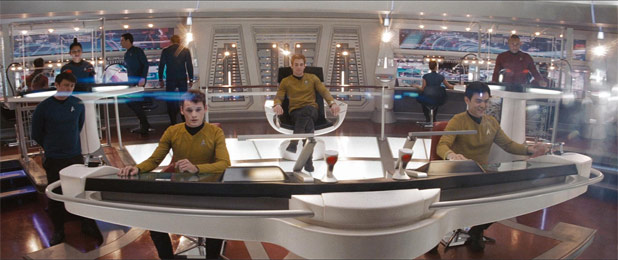 Since we're getting closer to the filming of Star Trek XII, more news is starting roll out about the sequel in the J.J-verse. Yesterday we learned that Michael Giacchino will be returning as composer on XII and today Paramount has set the release date for May 17th, 2013. That's right folks almost a full year off from the original June 29th, 2012 release date. Let's hope the Mayans & George Lucas aren't right, because I really want to see this.
By Captain Pyke | November 26, 2011 - 9:23 pm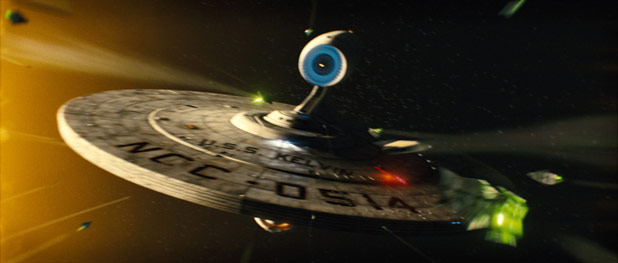 If you've been to our site before, then you know that we thoroughly enjoyed J.J. Abrams's version of Trek. That also includes the score. Michael Giacchino made the perfect emotional accompaniment to J.J's striking visuals. We just learned from ComingSoon.net that Michael will be returning to write the score for Star Trek XII or Star Trek 2 as some are calling it.
By Captain Pyke | November 15, 2011 - 12:09 am
We've been a bit hesitant to post news about the upcoming sequel to J.J. Abrams's Star Trek simply because there's been a real lack of it. Sure, we've seen that Zachary Quinto is shifting into gear for his return as Spock and that Anton Yeltchin is excited about returning to his role as Chekov. Oh, and the news of Benicio Del Toro being courted for a possible villain role (more on that in a few days) but not much real news is being shared about Star Trek XII. I did find something today that I found at least somewhat newsworthy, it seems that the next installment of the J.J.verse is being pushed back from it's June 29th, 2012 release date to sometime in 2013.
By Captain Pyke | June 25, 2011 - 10:12 pm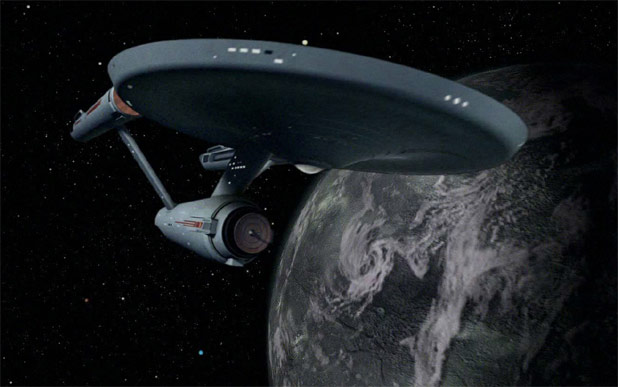 Famed Star Trek composer Fred Steiner passed away of natural causes on June 23rd. Steiner was born in New York City. He received a degree in music composition from the Oberlin Conservatory at Oberlin College in Ohio. His professional composing career began when he composed scoring and theme music for programs such as the CBS Radio Workshop, Suspense, and This is Your FBI in the 1940s and 1950s. (Memory Alpha)
Having written more scores for Star Trek: The Original Series than any other composer (more than two dozen), Steiner also worked on Star Trek: The Motion Picture as well as Star Trek: The Next Generation. Outside of the Trek universe, he wrote for many well-known television series from the 1960s including The Twilight Zone, Have Gun Will Travel, Lost in Space, Gunsmoke, & Hogan's Heroes. His most famous work being the theme to the hit lawyer drama Perry Mason starring Raymond Burr.
Steiner is survived by his two daughters Wendy and Jillian and his wife of 64 years, Shirley; two grandchildren and two great grandchildren.
By Captain Pyke | June 19, 2011 - 10:51 pm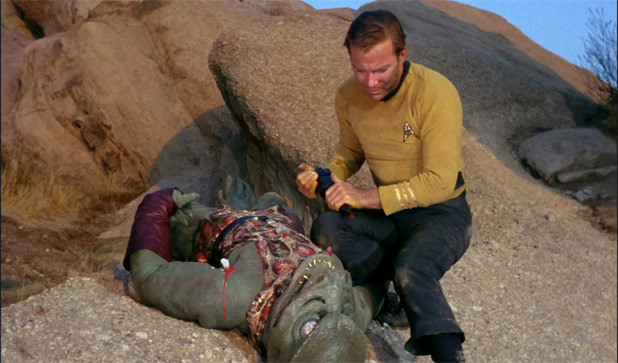 Even though William Shatner desperately wanted to be in J.J. Abrams first film in the Star Trek reboot, he's officially announced that he won't be in Star Trek XII either. At the 2011 Calgary Comic Expo, Shatner was asked if he would make an appearance in the next installment in the J.J.-verse.
The Shat revealed; "I have become an acquaintance of J.J. as of late but I'm afraid no.. no I will not be in Star Trek 2 I'm afraid." There is to say though, that all things can change. And really, it's not unusual for Bill to stir a little controversy to shed light on a topic.
By Captain Pyke | May 9, 2011 - 8:58 pm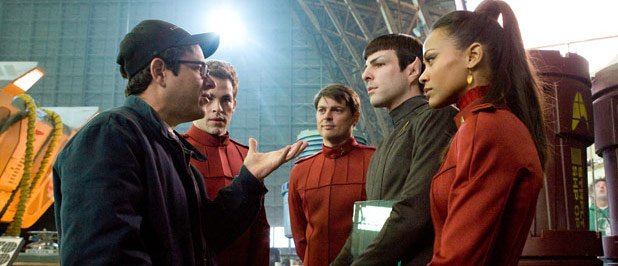 Star Trek XII, or "Star Trek 2" as some call it, is a little more than a year out from beaming into theaters and we're definitely looking forward to seeing Chris Pine and the gang back in action. We've been shying away from reporting on Star Trek XII simply because the quality of news about the sequel in the rebooted franchise has been less than stellar, pun intended. Sure, secrecy is important. We get that. We're just a little less than excited about filling Subspace Communique with a constant stream of drips and drabs of news about J.J. Abrams's next blockbuster. Until now... That's right it's your Ubiquitous Star Trek XII News Roundup.
By Captain Pyke | August 23, 2010 - 9:18 pm
Star Trek XII co-writer and XI / XII producer Damon Lindelof is no stranger to high budget productions. He's been working with J.J. Abrams for years on "Lost", as well as on the upcoming "Cowboys & Aliens", co-penned with Orci & Kurtzman. E! Online recently caught up with Damon at the pre-Emmy's party and asked him a few questions about the sequel to J.J's "Star Trek". Damon gives hints to a much darker movie than Star Trek XI, going so far as to compare it to "The Dark Kinight", the sequel to "Batman Begins".
By Captain Pyke | July 25, 2010 - 10:18 pm
The writing duo of Robert Orci & Alex Kurtzman are a hot commodity in Hollywood these days. Working on "Aliens & Cowboys" plus the new "Hawaii Five-O" television show and several other projects on top of writing the sequel to J.J. Abrams's "Star Trek" has the writers' days "regimented by the hour". According to an interview MTV News at SDCC Orci & Kurtzman are spending time on their various work sets writing the next installment of Star Trek.