Star Trek XII Release Date Set For May 2013... And It Will Be In 3D
By Captain Pyke | November 27, 2011 - 10:43 pm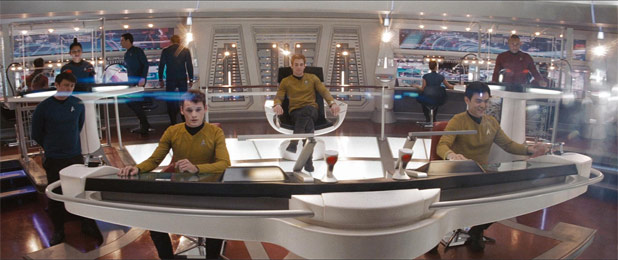 Since we're getting closer to the filming of Star Trek XII, more news is starting roll out about the sequel in the J.J-verse. Yesterday we learned that Michael Giacchino will be returning as composer on XII and today Paramount has set the release date for May 17th, 2013. That's right folks almost a full year off from the original June 29th, 2012 release date. Let's hope the Mayans & George Lucas aren't right, because I really want to see this.
In the same news release on Nasdaq.com (yeah, I thought it was weird too) we also learn that J.J's sequel will be shot in 3D. I have to say that I'm not really sold on the "gimmick", because I've yet to see a new 3D movie that was remotely impressive. It always seems that a character randomly points to an object at the screen to sell the extra dimension. Honestly, it just takes me out of the film. 3D should be used like a good surround mix, meaning it should seem natural to the viewer. Anyway, here's to hoping for a few epic space battle's with Khan in the third dimension.
Oh, and J.J. we have two small requests for the upcoming sequel... Bring back Captain Pike and make Mary Dehner!