No Shat In Star Trek XII. According To The Man Himself
By Captain Pyke | June 19, 2011 - 10:51 pm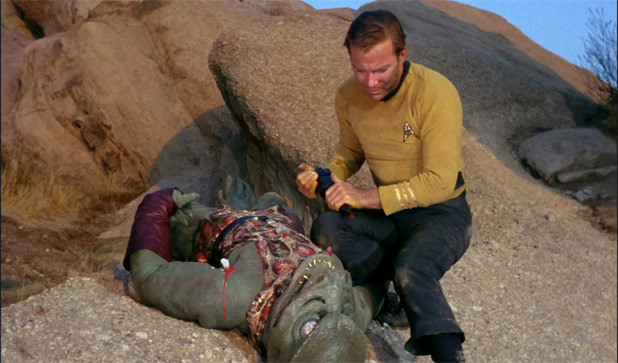 Even though William Shatner desperately wanted to be in J.J. Abrams first film in the Star Trek reboot, he's officially announced that he won't be in Star Trek XII either. At the 2011 Calgary Comic Expo, Shatner was asked if he would make an appearance in the next installment in the J.J.-verse.
The Shat revealed; "I have become an acquaintance of J.J. as of late but I'm afraid no.. no I will not be in Star Trek 2 I'm afraid." There is to say though, that all things can change. And really, it's not unusual for Bill to stir a little controversy to shed light on a topic.
Would we like to see Kirk Prime in Star Trek XII? Sure. If you really think about it, The Shat makes any film better. I mean, check out "Big Bad Mama" or "Kingdom of the Spiders" for proof.
J.J., if you're reading this, find a small role for The Shat. You did it for Nokia...
(Quote source dailyblam.com)