Trek Culture
By Captain Pyke | June 18, 2013 - 10:52 pm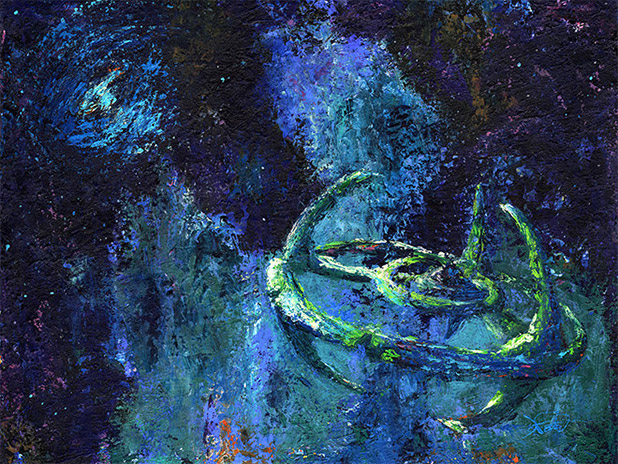 Our sister site, ByeByeRobot.com, just launched two fantastic new posters by artists Jeff Foster & Drew Johnson. In its first ever Star Trek: Deep Space Nine release, The Robot procured an impressionist style rendition of the beloved station. "Before it was DS9, it was Terok Nor" is the tagline for Jeff Foster's "Terok Nor" poster which features the station on a space field background with a subtle hint of the celestial temple.
By Aaron Gallo | June 5, 2013 - 10:12 pm
Welcome to the Starfleet Escape PodCast! A bi-weekly escape into the Star Trek Universe. In this week's episode we examine the new adventures of the Enterprise crew in "Star Trek Continues." Star Trek Continues is a new fan production that we are very excited about which debuted during this year's Phoenix Comicon.
By Crewman Becky | June 4, 2013 - 11:24 pm
I like to personalize the stuff I use on a regular basis, to add a little touch of personality to my everyday life. Embroider my name in my gym socks. Carry a vintage Star Trek metal lunch box to work. Blow my nose in a purple checkered monogrammed hankie. So when it comes to my gaming choices, I'm no different. I don't go with the mundane…I make it my own. With that being said, one thing you already know is that I love sci-fi in general. Because of that, I currently have my Xbox Live Avatar decked out in a certain "scruffy looking smuggler" outfit from another "Starchise". Come on…no flack…it was the only thing available for what seemed like ever.
By Crewman Becky | May 28, 2013 - 10:25 pm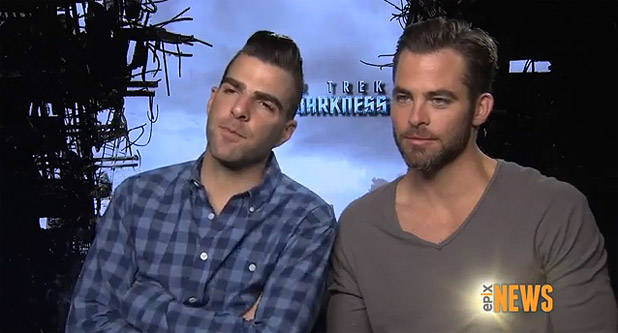 Here's a funny clip from EPIX's time spent with the cast of Star Trek Into Darkness. They decided to see if they could stump the actors by giving them two names and then seeing if they could correctly identify which was the Star Trek character name, and which was the IKEA product name.
By Captain Pyke | May 21, 2013 - 10:42 pm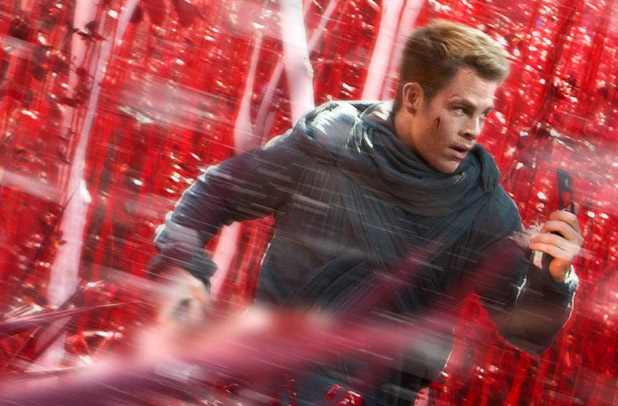 The fine folks at Quantam Mechanix just released a bevy of new Star Trek Into Darkness screen authentic replicas. In fact, if you've seen Into Darkness, then you've also seen the new replicas. QMx worked closely with Paramount and Bad Robot to provide the screen used phasers, newly designed Starfleet Academy class ring, uniform badges, and the History of Starflight model collection seen in Admiral Marcus' office. Anyone else see Peter Weller walk past the NX-01? I nearly shouted in the movie theater.
By Crewman Becky | May 17, 2013 - 1:52 pm
If you're a Trek fan-girl, like me, or just know one....here are a couple of new Trek clothing items that may interest you. In honor of Star Trek Into Darkness' release Her Universe has unveiled a new TOS inspired Command Gold dress and a new v-neck T-shirt with Kirk's iconic scream, "KHAAAAAAAN!" featured prominently, for the proud Trek fan in your life.

Here's what Her Universe says about the new goodies:
By Captain Pyke | May 16, 2013 - 11:39 pm
I have often wondered that myself. Granted, I don't stockpile quadrotriticale or visit space station K-7 on a regular basis. So, how could I possibly figure out the amount of tribbles that would fit in my domicile? Well, that's were the folks at Movto.com come in. They just released a handy calculator that determines the amount of tribbles that will fit in your home based on the dimensions of the average tribble, the rate at which they breed, and the dimensions of a building (square feet). Pretty cool.
By Captain Pyke | May 14, 2013 - 11:20 pm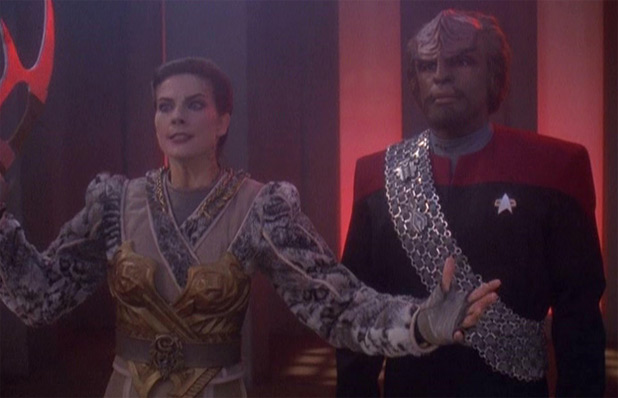 Microsoft's Bing search engine just released new Trek specific features in anticipation of the May 17th release of Star Trek Into Darkness. Working closely with Klingon language creator Mark Orkrand and the Klingon Language Institute, Bing now lets you translate from English to Klingon and back again...all to your eight chambered heart's content. Two dialects are available Klingon & Klingon (Kronos). Maybe some of our Klingon fans can tells us the difference. The new translation feature is available via the web and as an update to Bing Translator for Windows Phone 8.
By Captain Pyke | May 1, 2013 - 11:03 pm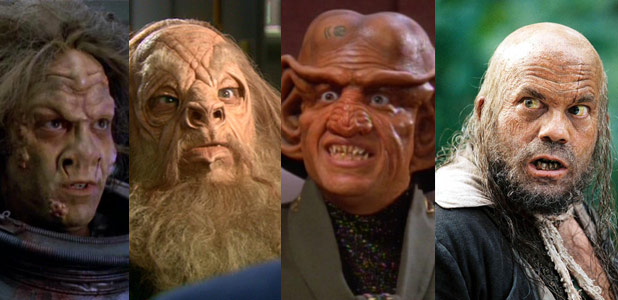 Our good buddies Scott & Miles over at The Scifi Diner Podcast just dropped another episode featuring an interview with Lee Arenberg (Grumpy from Once Upon a Time and Pintel from the Pirates of the Caribbean). Lee also has an illustrious Star Trek resume as well. Here's the break down.