Star Trek XI
By Captain Pyke | May 25, 2009 - 8:53 am
In a recent interview with ITN, Eric Bana talks about what it was like playing Nero, why he enjoyed the part so much, and his upcoming project with Seth Rogan & Adam Sandler.
He said of the part: "It is fun playing a baddie. I think it's nice not being the lead where you're in a position where you're not the moral compass of the story. You're there to provide the dramatic impetus.
"It's invigorating and it's also fun having making up and essentially visually disappearing."
Tags:
By Captain Pyke | May 21, 2009 - 6:46 am
As reported by Gaming Today, a new ad for EA's The Sims 3 features familiar scenes and costumes.
By Captain Pyke | May 19, 2009 - 7:55 pm
With 'Star Trek' movie tie-ins and a specialty branded 5800 XpressMusic, Nokia has launched an interactive 'Star Trek' mini-site. The site starts you off on Nero's ship the Narada and gives you tasks to perform related to Nokia products. Once the tasks are completed you will get exclusive videos from the move.
Also available on the site wallpapers and ringtones for the following supported Nokia devices: N79, N96, N97 and 5800XM.
Visit the Nokia 'Star Trek' mini-site here.
By Captain Pyke | May 17, 2009 - 9:07 pm
Since 'Star Trek' hit theaters May 7th, Paramount has released 3 more images from the movie. Included are Original Spock on the ice planet, Kirk in the Academy Shuttlecraft, and Nero's friend and henchman Ayel.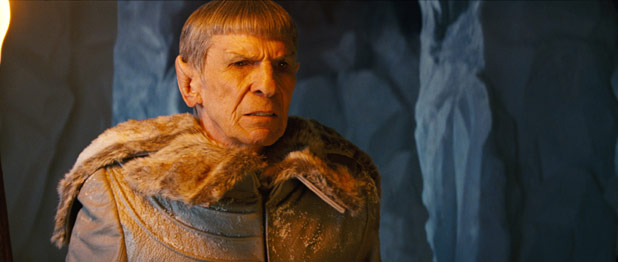 By Captain Pyke | May 17, 2009 - 7:43 am
President Barack Obama recently asked for and received a screening of the new J.J. Abrams film 'Star Trek' at The White House.
By Captain Pyke | May 16, 2009 - 8:46 am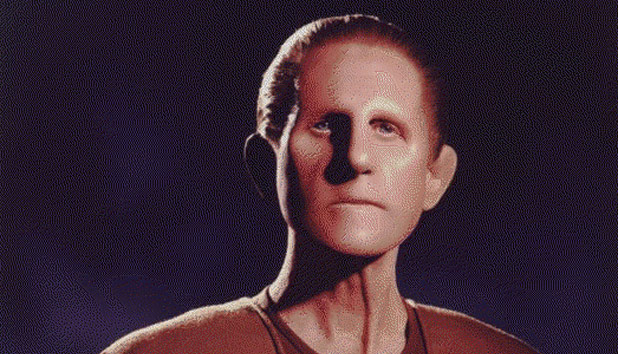 By Captain Pyke | May 15, 2009 - 9:15 pm
As reported by stltoday.com, Zoe Saldana was concerned about playing Nyota Uhura and the history surrounding the charater. That is, until she talked to Nichelle Nichols.
By Captain Pyke | May 15, 2009 - 3:14 pm
Press Release
On the heels of the blockbuster opening for the new Star Trek movie, premiere comics and collectibles company Dynamic Forces is scheduled to debut its new limited edition Star Trek merchandise, licensed from CBS Consumer Products, on QVC May 18th at 1AM (ET).
By Captain Pyke | May 15, 2009 - 10:11 am
It seems William Shatner has been all over the news lately. Especially in regards to his no show at the new 'Star Trek' movie premiere. We think it's allot of media hype, but The Shat has taken a negative thing and turned it right side up.