Star Trek XI
By Captain Pyke | August 5, 2009 - 4:56 pm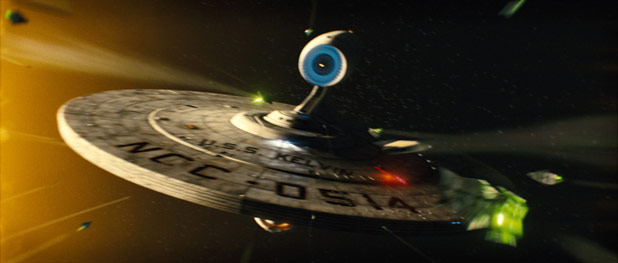 J.J. Abram 'Star Trek' has already left most theaters nationwide, but visitorS to Kennedy Space center can still catch it in IMAX. As reported by Examiner.com, 'Star Trek' will be showing until September 7th.
Tags:
By Captain Pyke | July 20, 2009 - 3:49 pm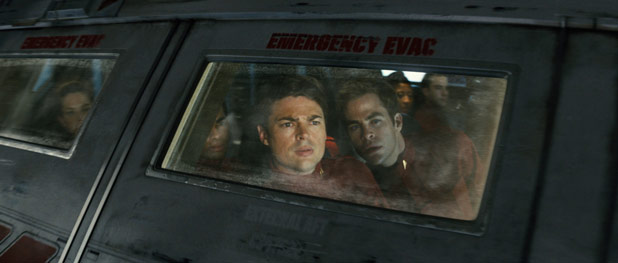 By Captain Pyke | July 17, 2009 - 9:04 am
Surfing the web mostly ends in Viagra Ads or Facebook annoyances, but not today. Here's a little video we found on youtube that made us think, Holy Spock! This would be an awesome series. We would watch it 'til our eyes dried out.
Check out the video below.
By Captain Pyke | July 17, 2009 - 7:15 am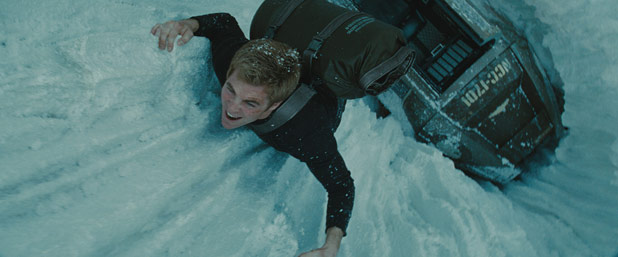 As reported by Variety, 'Star Trek' will be released on a 3 disc Blu-ray November 17th and will included an augmented reality tour of the Enterprise.
By Captain Pyke | July 7, 2009 - 7:01 am
As reported by Us Magazine, Simon Pegg (Scotty / Star Trek XI) has welcomed a new baby girl into the family.
The Shaun of the Dead star's wife, Maureen McCann gave birth to a baby girl, his rep confirms to Usmagazine.com.

Pegg, who announced McCann was five months pregnant in February, is already godfather to Gwyneth Paltrow and Chris Martin's five-year-old daughter Apple.

Tags:
By Captain Pyke | July 5, 2009 - 8:46 am
In a recent interview, 'Star Trek' actor Chris Pine talks about how Trek is an 'Optimistic Series' with a 'real sub-current of great ideas'.
Star Trek star Chris Pine has revealed that he could not understand why the famous film has appealed to so many people, as he was never a fan of the original sci-fi series.

Chris, 28, plays the role of Captain James T Kirk in the blockbuster sci-fi film, which was released earlier this year.

Tags:
By Captain Pyke | June 29, 2009 - 9:08 pm
It looks like someone got their hands on the original script for Star Trek XI. As reported by TNMC, there were several scenes that didn't make it into the final movie. Who knows if any of the scenes were even filmed, but they are most definitely in the original script. Check out the descriptions below.
By Captain Pyke | June 29, 2009 - 7:11 pm

In a recent exclusive interview with Wizard Universe, Robert Orci and Alex Kurtzman chat about their favorite Trek episodes, why they chose Romulans for the new movie, and Star Trek XI's new character dynamic.

WIZARD: How long have you two been a writing duo?'

ROBERTO ORCI: 17 years.
By Captain Pyke | June 29, 2009 - 7:09 am
Collider got an exclusive interview with J.J. Abrams on the red carpet of the Saturn Awards. Even though Star Trek XII is just in the pre-planning stages J.J. made it clear that he has no intention of walking away from Trek.
Tags: