Rene Auberjonois Gives Thoughts On Star Trek's Reboot & Video Games
By Captain Pyke | May 16, 2009 - 8:46 am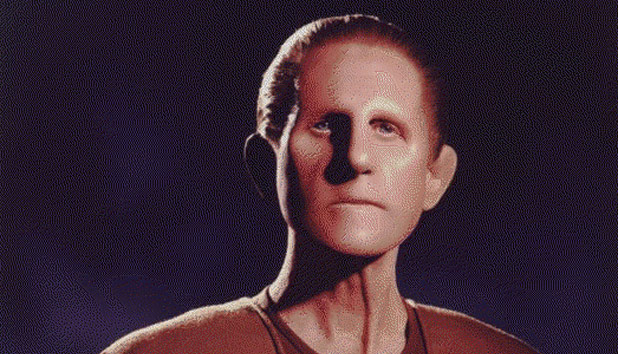 Geek.com caught up with Rene Auberjonois on location at the House of Moves in Los Angeles. DS9's Odo was there to provide performance capture for publisher Sony and developer Naughty Dog's upcoming blockbuster videogame sequel, Uncharted 2: Among Thieves. Geek.com had the chance to interview Rene and ask him a few questions about the Star Trek reboot and what it's like to work as actor in video games.
What are your thoughts of J.J. Abrams' reboot of the Star Trek franchise and the idea of going back to the beginning?

I'm really hoping it's great. I think it's a franchise that has gone through a few manifestations and it's time for a new look. It has to be a whole fresh look and I'm really hoping it's very successful. I'm looking forward to seeing it. In some ways, the technology that we're working with today in this videogames are right out of the old "Star Trek" shows.

What are your thoughts on the opportunities videogames are opening up to actors today?

I think it's kind of a double-edge sword. On the one hand you feel like, "Oh, am I going to just be replaced by some kind of animated robot eventually?" But there's a part of me that thinks that's not going to happen. That they will always need the talent of actors to flesh out and bring the imagination of the people who create these things to life. I think this is a long way to come around to the real answer, which is I have no idea what it's going to do for actors, and that's why I was interested in being part of this so that I could start to get a sense of it. I think we are on the verge of the whole business changing radically and I think if I pretended to know where it was going I would be lying. I think that goes for almost everybody connected with it, whether actors, producers or directors. I think it's just exploding and we don't know where it's going to go. (source Geek.com)
Read the full article here.