Star Trek's Marina Sirtis And Tony Todd At Comicpalooza Starting Tomorrow
By Crewman Becky | May 26, 2011 - 10:58 pm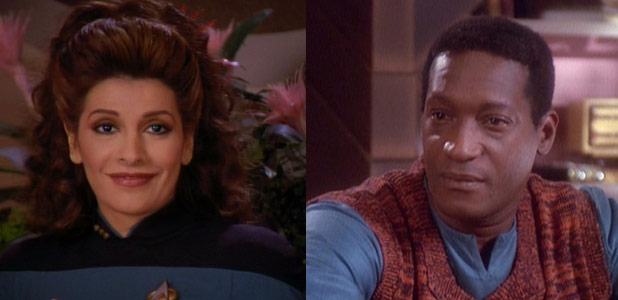 Get your party hats on and head to Houston, cuz Comicpalooza is happening this weekend! You'll get a chance to see, hear, and meet Marina Sirtis (Next Gen) and Tony Todd (Next Gen, DS9, Voy) over a fantabulous three day weekend.
In addition to the Trek representation they have a ton of other guests including; Edward James Olmos (Battlestar Galactica), Sean Maher (Firefly/Serenity), Meaghan Rath (Being Human), Sam Tramell (True Blood), and many many more. You say, "Who's gonna be there?!"
Once you've picked up your autographs, photo ops and new toys don't leave, because they have so many fun things planned you'll never forgive yourself if you miss them. Events like; Evil Dead: The Musical, Steampunk Saturday, and a Rock, Paper, Scissors, Lizard, Spock World Championship. See the full schedule here.
This con is sure to please! And really…what do you have to choose between? The same old stained barbeque apron you've been wearing for the last decade or the biggest gathering of stars, artists, parties, and zombies this side of the Pecos?!?! …We think it's a no-brainer.
Check out Comicpalooza here.
Here's a video rundown of guests and events.