Roddenberry Productions In Bid To Buy Trek Interview Library
By Captain Pyke | May 19, 2009 - 1:03 pm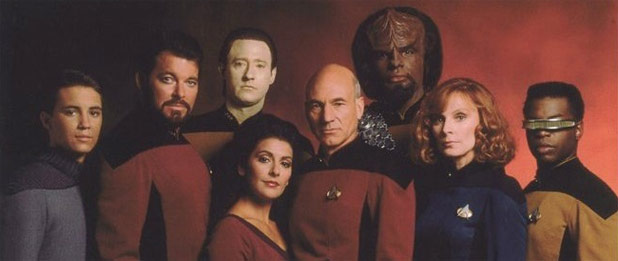 As reported by Home Media Magazine, Roddenberry Productions Inc. is negotiating with Toolbox Productions to purchase a high-definition library of "Star Trek" behind-the-scenes material recorded during the past 20+ years. This would include all the series from the start of Star Trek: TNG to the end of Enterprise.
The plan is to produce the definitive "Star Trek" video omnipedia, an interactive "A to Z" guide to the franchise's facts, mythology and characters. The omnipedia would be hosted by Rod Roddenberry, son of the late Gene Roddenberry, who created the original "Star Trek" series in the 1960s and "The Next Generation" in the 1980s.
"This footage is a gold mine," Roddenberry said. "With the enormous success of the new movie, now is the perfect time for us to share what made 'Star Trek' so special with the legions of new and old fans worldwide." (source Home Media Magazine)
Read the full article here.