Starbase Indy's Convention Schedule Online And Sure To Please
By Crewman Becky | December 3, 2011 - 9:22 pm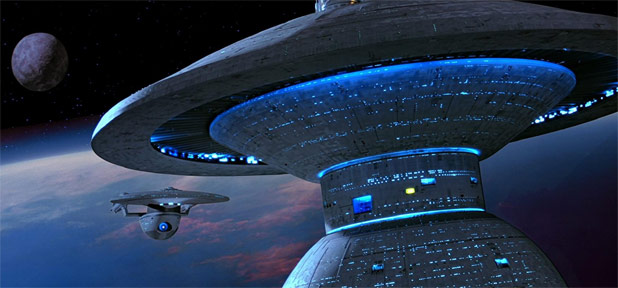 With next weekend (December 9-11) almost upon us, Starbase Indy is approaching at warp speed. The official schedule is up online and ready for giddy excitement. With most of the guests appearing both Saturday and Sunday it's sure to be an awesome show.
As you've heard us say before, the fan run conventions give you guys more access to the celebrities, and Starbase Indy is no exception. When the guests aren't on stage chatting with the crowd and answering questions, they are typically in the main "courtyard" (that's in parenthesis because it's mega cold in Indianapolis that time of year so the whole thing is indoors) hangin' at their tables. Not only do they deliver autographs and photos of themselves while on table duty, but they are always ready and willing for attendees to just stop by and chat. And really (figuratively speaking…of course) how cool is it that you can stop by and talk to Kurn about his family's honor or Dr. Phlox about the latest addition to his "zoo"? I say, pretty darn cool.
If you're in the Indianapolis, Indiana area next weekend we suggest you drop what you're doing, and head over to Starbase Indy for a weekend full of fun.
Starbase Indy
December 9 – 11, 2011
Indianapolis Marriott East
7202 East 21st St.
Indianapolis, IN 46219
Official Website