Happy Birthday To Star Trek Deep Space Nine's Captain Sisko, Avery Brooks
By Captain Pyke | October 3, 2011 - 9:49 pm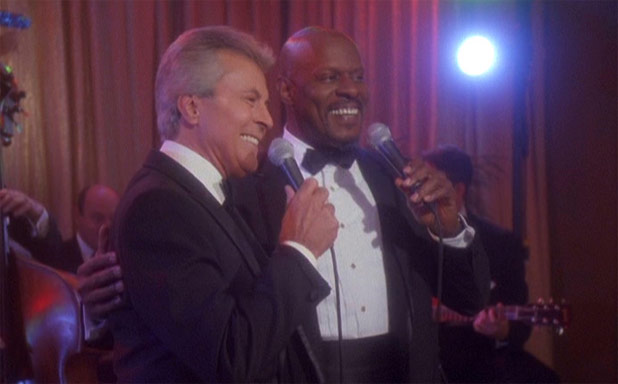 Today we get the chance to celebrate the birthday of a very original and special actor in all of Trekdom, the one and only Avery Brooks. Of course you know that Avery played the amazing Captain Benjamin Sisko on Star Trek: Deep Space Nine. You know, the guy who punched Q in the face and then later poisoned an entire planet. That same man that can "live with" killing a Romulan Senator to bring that same pointed eared very suspicious race into the Dominion war. The Emissary and religious figure to millions of Bajorans and the same icon that later became a non-corporeall being and now calls the celestial temple his home. Anyway, you get the idea.
What we're really here to celebrate is the life of the very original individual that gave birth to that fictional captain. Not only is he an amazing actor, but Avery has been a tenured professor of theatre at the Mason Gross School of the Arts of Rutgers University for more than three decades. He has also taught at Oberlin College and Case Western Reserve University.
From 1993 to 1996, Avery was Artistic Director for the National Black Arts Festival in association with Rutgers University. Held biannually since 1988 in Atlanta, Georgia, the internationally renowned festival celebrates African-American culture and people of African descent. He was also inducted into the Rutgers University Hall of Distinguished Alumni in 1993. In addition, Brooks has done extensive work with the Smithsonian Institution's Program in Black American Culture.
Avery has also been awarded and won critical acclaim for his work in the theater ranging from the one man play "Paul Robeson" to playing the lead in Shakespeare's "Othello". He was one of 15 Shakespeare Theatre Company company actors in Washington to be honored with the William Shakespeare Award for Classical Theatre in 2007.
All we've got to say is; the man's got chops! And, a huge happy birthday to one of the most unique "characters" in Star Trek history. Happy birthday, Avery!
(Info source: Wikipedia)