Star Trek XI, Set Phasers to Gamble!
By Crewman Becky | March 16, 2011 - 10:40 pm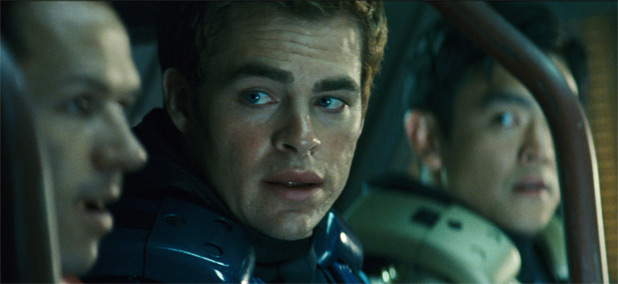 For all you slot machine fanatics out there (…and we've been to Vegas Khhaaan…we know you exist) a new online slots game set to the theme of Star Trek XI is out on the inter-webs and ready for your love and attention. Kerching, the online casino has just released their newest game in two varieties; free play and cash play modes. Here's a little bit of what Kerching has to say about the new game;
As soon as you enter the Star Trek online slots game, it's clear that this is the next generation of gaming. The graphics are just astonishing, from realistic animations to real images from the movie. Characters including Kirk, Spock, Scotty and the sultry Uhura adorn the reels and star in their own special bonus rounds.
The Star Trek game features five reels and 30 paylines, which players can activate or deactivate as they please. When matching symbols align on an activated payline, a vibrant red laser will highlight the winning images as your prize is added to the pot. You can learn how to play Star Trek slots with our game guide, if you'd like to get to grips with the game before staking cash.
Read the full synopsis here.
When we first saw this new game we were really hoping it was going to be a "physical" slot machine so we could try it out in Vegas this year. Alas, we'll just have to give the free play mode a shot instead.

Check out their game guide here
(Source: Kerching)