NCC-1701
By Crewman Becky | April 2, 2014 - 2:54 pm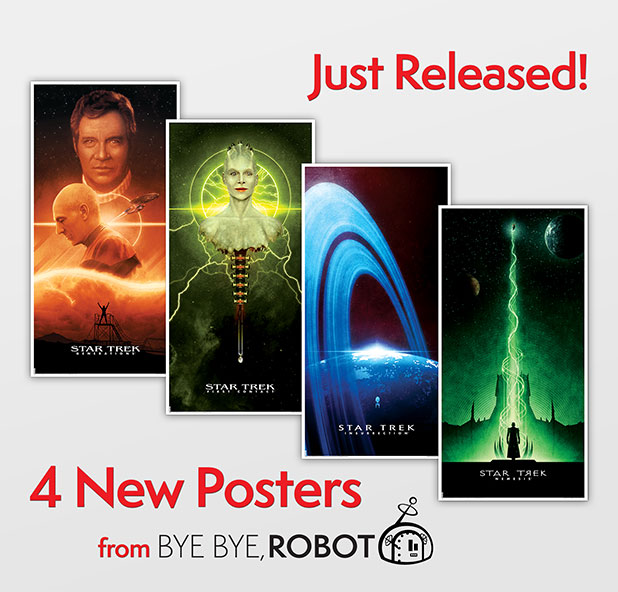 We are super excited to announce Bye Bye, Robot's latest release... 4 NEW Star Trek: The Next Generation lithographs! Created by artist Matt Ferguson, they are vivid, beautiful, graphical representations of each of the Next Gen movies.
Like Matt's last 6 lithographs for Bye Bye, Robot, which were created to embody each of the The Original Series movies, these new 4 contain a poster for each of the TNG movies; Star Trek: Generations, Star Trek: First Contact, Star Trek: Insurrection, and Star Trek: Nemesis.
By Crewman Becky | December 2, 2013 - 10:37 pm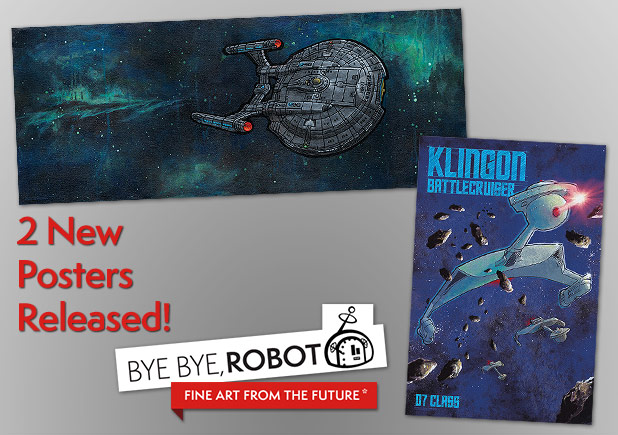 Two recently released prints from Bye Bye, Robot are now available! The Enterprise NX-01 and the Klingon Battlecruiser!!
If you make your purchase before the end of Cyber Monday, December 2, 2013, you get FREE SHIPPING on everything!
Be sure to catch the oversized (14"x36") Enterprise NX-01 right away, while it's still at its introductory price of $25 (regularly $30).