Klingon
By Crewman Becky | December 2, 2013 - 10:37 pm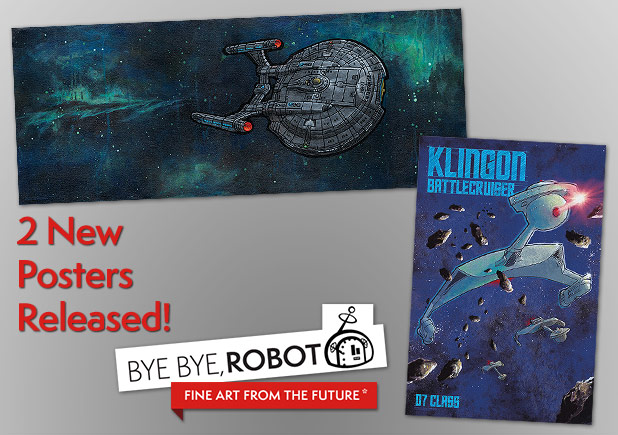 Two recently released prints from Bye Bye, Robot are now available! The Enterprise NX-01 and the Klingon Battlecruiser!!
If you make your purchase before the end of Cyber Monday, December 2, 2013, you get FREE SHIPPING on everything!
Be sure to catch the oversized (14"x36") Enterprise NX-01 right away, while it's still at its introductory price of $25 (regularly $30).
By Crewman Becky | October 19, 2013 - 9:28 pm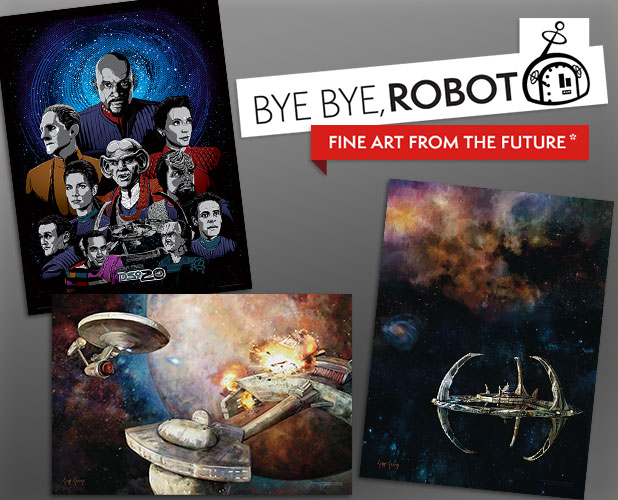 Bye Bye,Robot is announcing the launch of three new Star Trek prints. Two of the new prints, by artists Cliff Cramp and Tracie Ching, are heavily inspired by this year's 20th Anniversary of Star Trek: Deep Space Nine.
"The graphic style of Tracie's print and the expressionistic style of Cliff's prints play off of each other beautifully," says Charity Wood, Co-Founder of Bye Bye, Robot. "We're excited to be working with so many talented artists…each bringing their unique style to the Star Trek realm…offering different styles of art for different collectors' tastes."