Star Trek's William Shatner Teams Up With Texas Lottery
By Crewman Becky | February 7, 2013 - 12:12 am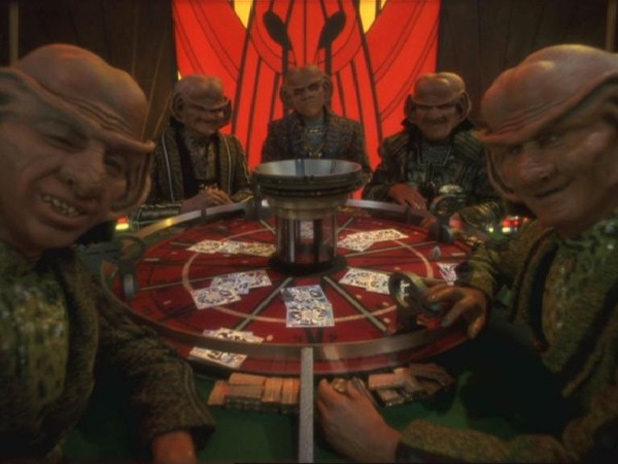 Are you going to be in Texas in March? Specifically, how about The Dallas Convention Center on Saturday March 30, 2013 from 10am to 1pm? Oh, and will you, by any chance, be wearing your favorite Star Trek costume?  If all of those "ifs" apply to you, you can join The Shat and the Texas Lottery for a Guinness world record attempt for the most people dressed in Star Trek costumes at one event. And did we mention that, whist there, you can enter to win a trip to the Las Vegas Star Trek convention?
This space-aged shindig celebrates the launch of the new Star Trek scratch off game by the Texas Lottery.
In addition to live music provided by DJ Marshall Leak III, the event will include chances to win prizes including $50,000, a trip to Las Vegas to attend the Star Trek convention and Texas Lottery merchandise. The trip package includes airfare for two, hotel accommodations for five nights, dinner for two, car service and $1,000. Participants must be at least 18 years old and dressed as a Star Trek character to enter the drawings.
(source: Freestone County Times