Star Trek's William Shatner Joins Wizard World's Comic Con Tour
By Crewman Becky | February 2, 2012 - 9:23 pm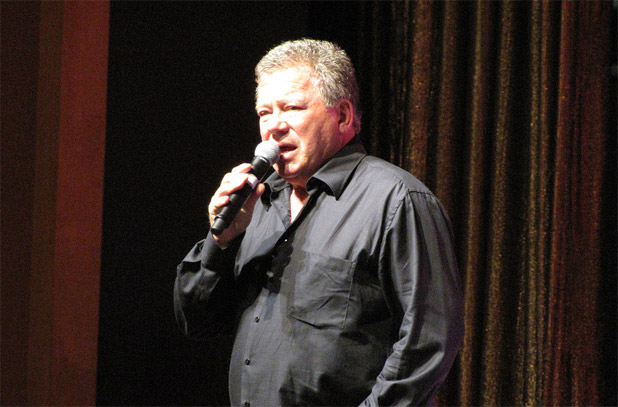 The Shat seems to be everywhere lately. I mean, really…everywhere. I don't think he ever stops working. Personally, I'm totally impressed (and a little jealous) of his never ending energy. How he juggles the dozens of projects he currently has going, I'll never know.
The latest announcement on the Shatner front is that he's joined Wizard World's Comic Con Tour. He just finished the New Orleans convention last weekend, and has three more on his schedule already.  One special note, he's listed as "Saturday Only" for each of the following locations. Be sure to check the schedules so you don't miss your favorite guest at any of them.
Philadelphia Comic Con Fri-Sat-Sun/June 1, 2, 3, 2012
Also at attending; Jeri Ryan (Voyager), Kate Mulgrew (Voyager), Avery Brooks (DS9), Paul McGillion (Stargate: Atlantis), and Bruce Campbell (…you name it)…and more
Chicago Comic Con Thur-Fri-Sat-Sun/August 9, 10, 11, 12, 2012
Also attending; Everybody from the above list, plus; James Marsters (Buffy The Vampire Slayer), Luke Perry (90210), Jason Priestly (90210) …and more
Austin Comic Con Fri-Sat-Sun/October 26, 27, 28, 2012
Also attending …hold on to your pants…; Gates McFadden (Next Gen), Brent Spiner (Next Gen), and Jonathan Frakes (Next Gen), Anthony Michael Hall (practically every John Hughes movie) …and more
Sounds like fun will be had by all. We'll see you in Austin…at the very least!