Star Trek's LeVar Burton & Marina Sirtis At Albuquerque Comic Expo This Weekend
By Crewman Becky | June 23, 2011 - 11:09 pm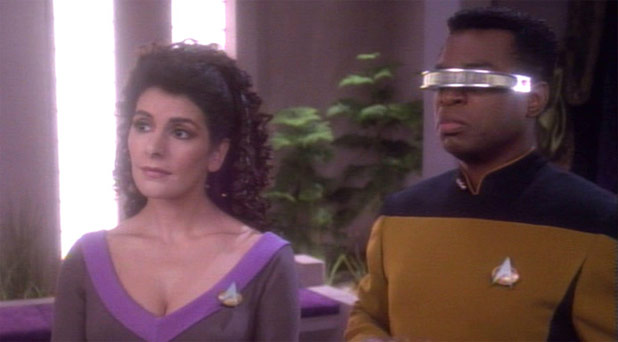 There are three fantastic reasons you should go to Albuquerque this weekend, June 24-26 2011. 1 - The air smells like warm root beer. 2 - We hear you can eat your soup right out of the ashtrays in the local Holiday Inn (it's ok…they're clean). …and 3 - Star Trek is making a splash at the Albuquerque Comic Expo.
That's right, included in a long list of great guests are LeVar Burton (TNG), Marina Sirtis (TNG), and Raphael Sbarge (Voyager). You'll get your chance to meet and chat with the stars themselves, as well as hear them talk about…what else but, Star Trek. Marina and LeVar's panel promises to be very entertaining. Just imagine listening to two of the original cast members of Star Trek: The Next Generation reminisce about their time on the show and regale the audience with tales of hard work and hijinks on the set.
Non Star Trek related (but still totally cool) guests include: Stan Lee, Peter Mayhew, Jeremy Bulloch, Ernie Hudson, Richard Hatch, Anne Lockhart and many more!
The Albuquerque Comic Expo runs Friday through Sunday, June 24-26, 2011, at the Albuquerque Convention Center. Check their website for schedules, appearance details, and ticket info.