Star Trek's Leonard Nimoy To Voice A Character In The New Transformers Film
By Crewman Becky | March 31, 2011 - 8:38 pm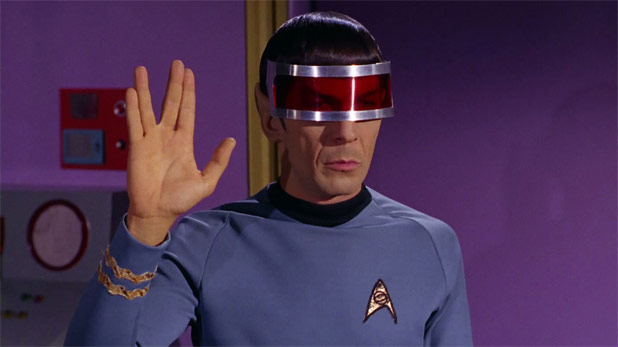 Just announced today, Mr. Spock Leonard Nimoy will be a voice actor in the new "Transformers: Dark of the Moon", set to be released in July 2011. He is set to be the voice for Sentinel Prime.
Apart from his obvious Star Trek cred, Nimoy also has a history with Hasbro's shape-shifting alien robots: He was the voice of Galvatron in 1986?s "The Transformers: The Movie."
Apparently this isn't the first time Michael Bay wanted Mr. Nimoy to join the Transformers cast. Near the middle of our Life After Trek podcast with Tony Todd, he mentioned that he had heard Leonard was considered for the role of The Fallen in "Transformers: Revenge of the Fallen", which eventually went to Tony, himself.
Transformers filmmaker Michael Bay had toyed with the idea of inviting him (Nimoy) to play a voice in the second movie, Revenge of the Fallen, but wasn't sure he could pay the veteran actor enough. "I was too scared to ask him," the director says. "Plus, he's married to Susan Bay, who's a cousin of mine. So I had to be careful. I've met him at family functions. But he told me, 'I would be honored. I'm glad to be back!'"
Read the full article here.
(source Entertainment Weekly)